Watch: Actress Zikhona Sodlaka finally reveals her baby's face
Watch: Actress Zikhona Sodlaka finally reveals her baby's face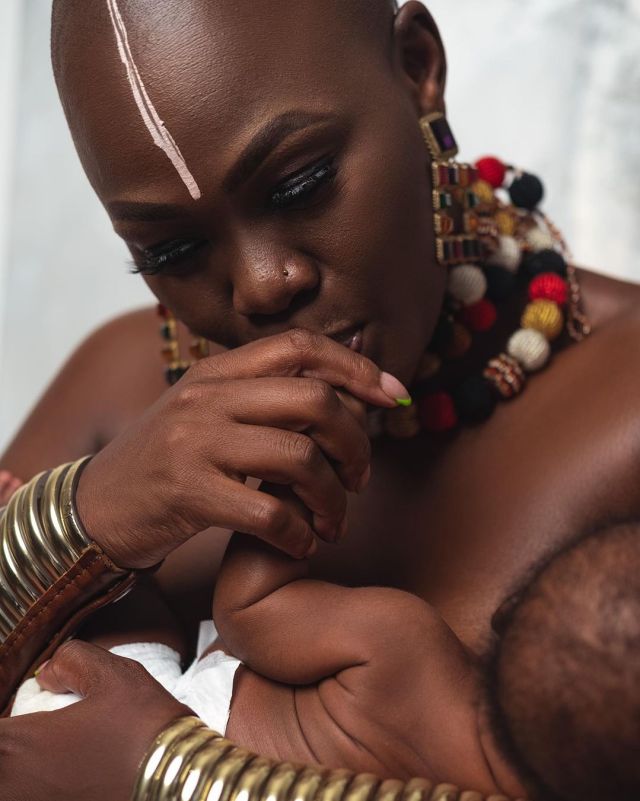 Actress and dancer Zikhona Sodlaka has finally revealed baby Luphawu's face.
This is following a Xhosa tradition known as ifuku, which means seclusion of the baby until a certain age.
For the past few weeks, Zikhona has been posting snippets of her baby, Luphawu Xhanti Sodlaka, without the little one facing the camera.
According to her Instagram post, Luphawu is now three months old and they've just come out of seclusion.
She wrote: "It has been an incredible time I have been having. Full of tears, uncertainty, immense joy, confidence and self-doubt at the same damn time. I didn't know I can pray so hard! Raising a son in times like these is an honour for me, his father and our families. You have ticked all the cliche boxes tshomam. The too much love for you, thank you for giving me a new fresh perspective on life. Thank you for making me unafraid to look silly and childish. Thank you for healing my wounds, for forcing me to work out ke ngoku Yesu. Ndikuthanda into endeeee and happy three months Xhanti lam. Siphumile efukwini."
Actress Rami Chuene congratulated Zikhona and her baby. "Mama's baby through and through."
Former SABC anchor Thobile Mncube wrote: "What a cutie and beautiful name."
Actress and musician Khosi Ngema said: "What a beautiful little human."