Actress Zikhona Sodlaka Debuts Her Baby – Pictures
Actress Zikhona Sodlaka Debuts Her Baby – Pictures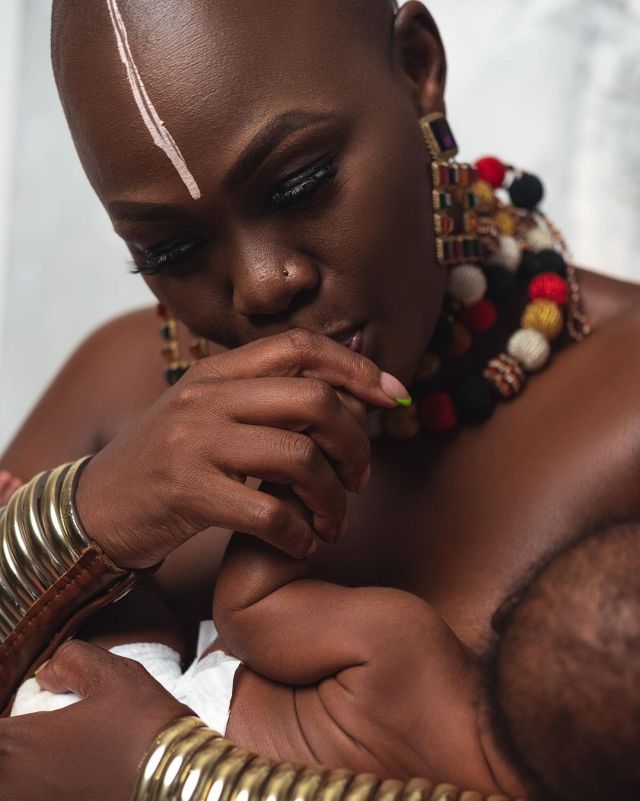 Congratulations to popular South African actress, singer and dancer Zikhona Sodlaka who announced recently that she gave birth. Sharing a snap of her bundle of joy, the star wrote, "Every now and then…when you have the nerve or the confidence to take a moment and look at your life… so you stop…. and there it is!"
Gushing over her baby, Sodlaka adds that her life will never be the same again. "Your life as you've lived it before this very moment and you know beyond any doubt that things will never ever be the same again. This right here is one of those very moments!"
The actress, who's now in her mid-thirties, is glad she took the time to focus on her career in her earlier years. 'I am so super PROUD of the 19-year-old Zikhona 16 years ago, wet behind the ears who entered this art form I love so much that has opened so many doors for me." And now she looking forward to her journey as a first-time mother.
"And here's to getting to know the 35-year-old woman who is at the beginning of something new and wet behind the ears in this parenting thing too. I have earned all my silver stripes, all of them…iinyawo zindo daka!
"May God and all the angels I've inherited carry us through and equipt me with the correct armor for new wars and new wins," she further added.
Sunday World first reported on the singer's pregnancy back in October 2020, revealing at the time, that the star and her partner wanted to keep things under wraps. She was spotted out with a visible baby bump. Nonetheless, it was only two months later that she shared the exciting news with her fan base. On the 15th of December 2020, she shared a stunning picture to announce her pregnancy. Sadly, on the 25th of December, 2020, she lost her dear father. He was laid to rest on the 31st of December 2020.