Actress Winnie Ntshaba mourns death of her father
Actress Winnie Ntshaba mourns death of her father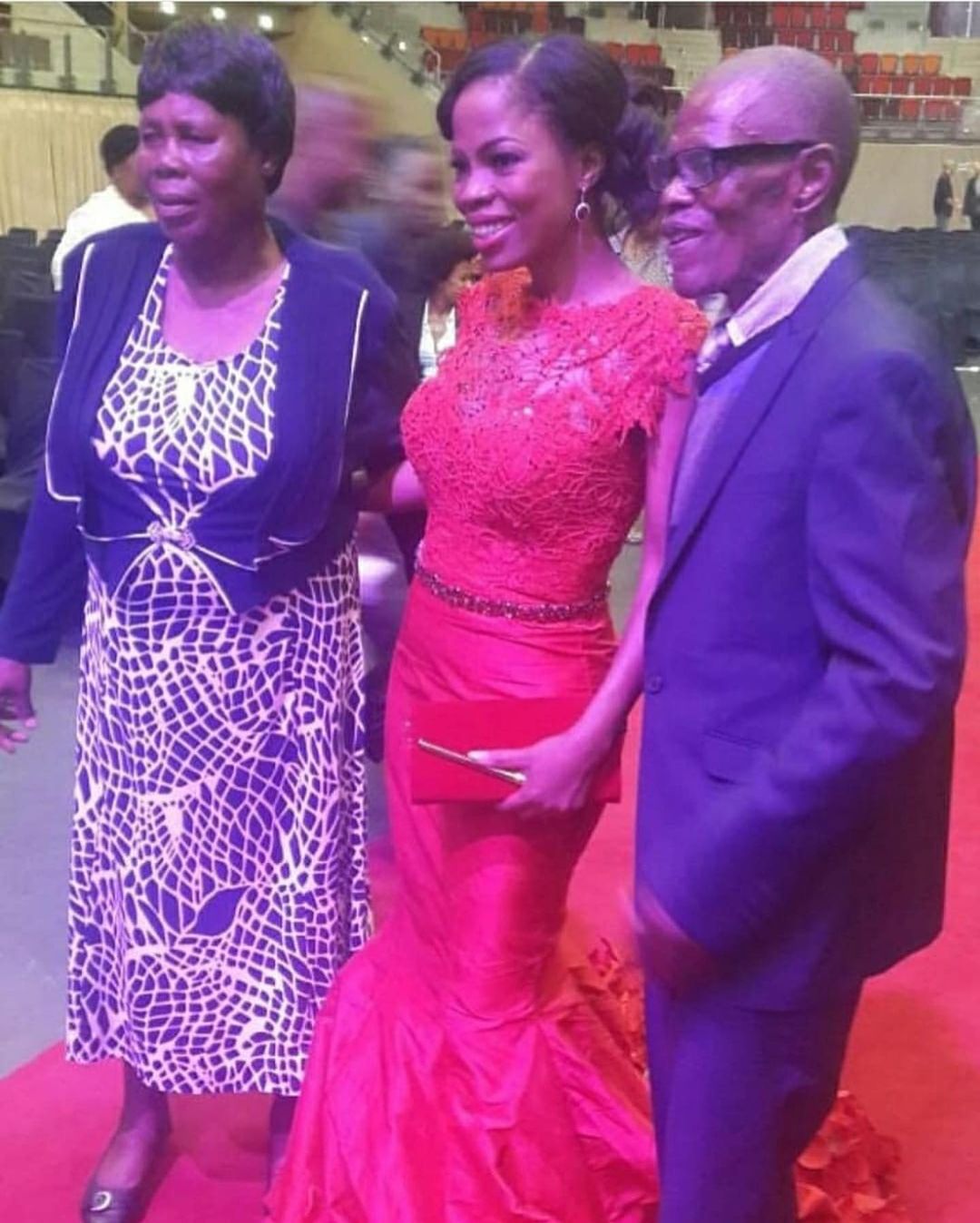 Messages of condolences are pouring in for the Founder of The Royalty Soapie Awards and actress Winnie Ntshaba.
The House Of Zwide star lost her father. She took to Instagram today to open up about the passing of her dad.
She shared a picture of her and her late parents saying: "… this day in 2015 at the 2nd Royalty Soapie Awards with my parents…. Yesterday, the day before the 5th Royalty Soapie Awards ceremony taking place this evening, my dad passed away to go be with the Lord."
Winnie said she is comforted because she saw her father before her birthday and he gave her his blessings. Read More: Inside Winnie Ntshaba's Birthday
As sad as I am today, I am at peace though knowing that mom you have reunited with dad. I will celebrate you baba wami. Rest in Peace Ntshaba."
Taking to the comment section to share her condolences, Connie Ferguson wrote: @winnie_ntshaba – Oh Miss D! I'm sorry my love!😢 They're both super proud of you!🙌🏾 Heaven has received another angel and you will continue to be guided and protected. May Papa's Soul Rest In Peace.🙏🏾🙏🏾🙏🏾🕊🤍
Skeem Saam star Mogau Motlhatswi also wrote: "Condolences to you and your family Sis Winnie. May you find strength and peace during this time."
Amanda Dambuza: "So sorry for your loss my dear 😢…but from this message it seems you know how blessed you were to have those moments ❤🙏🏽"
Earlier this year, Winnie celebrated her father's 85th birthday. Taking to Instagram then, the actress said her father's birthday reminded her that God has been merciful towards her family.
"Then when asked how old are you now, his response…… cracks me up. I come from a crazy family yall. @ngodini_bunduz thank you for such a lovely experience."
Earlier that week, Winnie and her family unveiled her mother's tombstone, "…and we have hope that we will reunite with her one day. Thank you to everyone that made this day as glorious as it was. My family, my friends, omakhelwane, and everyone that knew and loved uG-man. I truly appreciate you!!" she wrote expressing her gratitude to people who supported the big ceremony.