Actress Thuli Phongolo Pregnant Already? – Mzansi Offer Their Congratulations
Actress Thuli Phongolo Pregnant Already? – Mzansi Offer Their Congratulations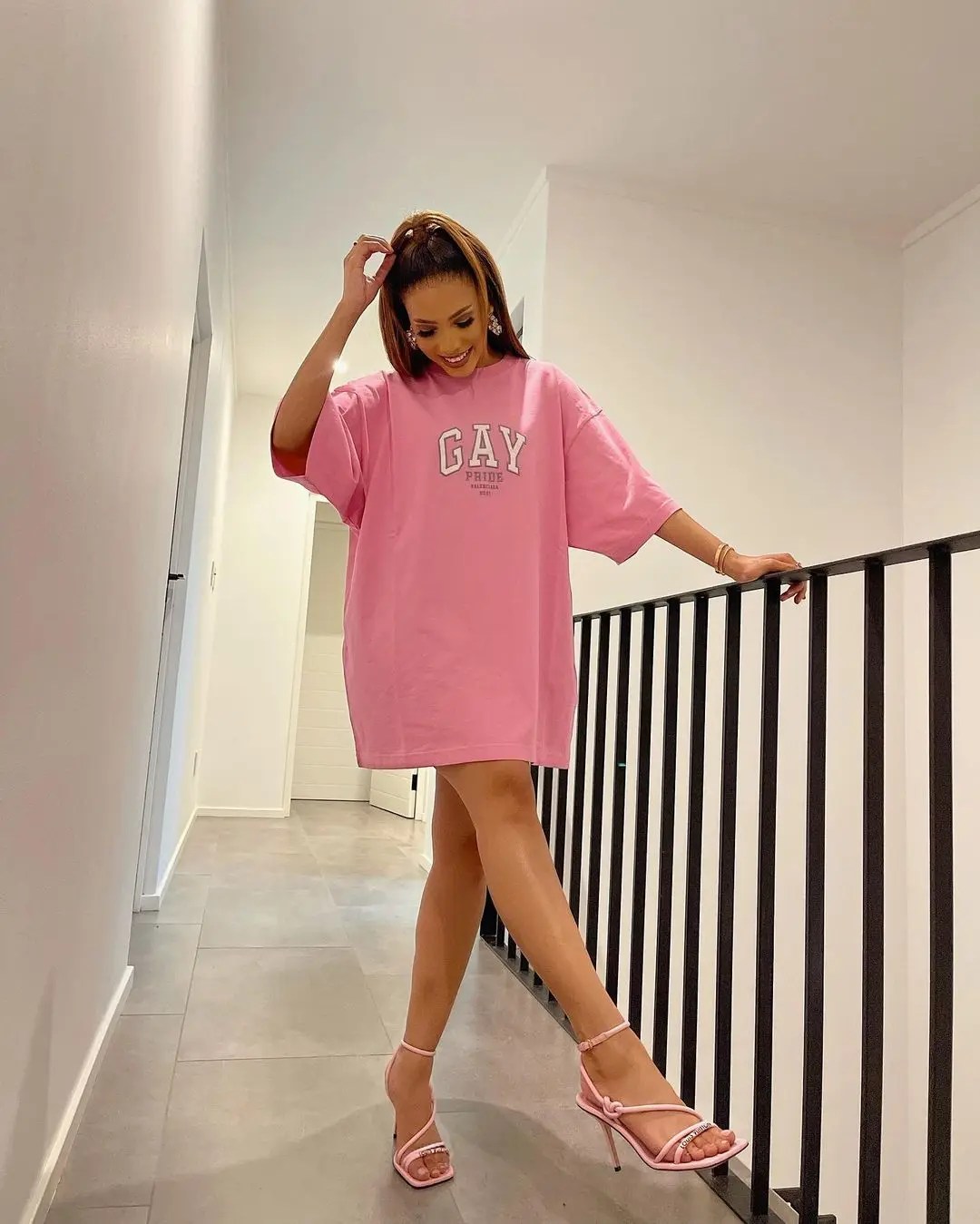 Dj and actress Thuli Phongolo's dating life has been the source of a lot of excitement and speculation from her fans and Mzansi in general. And now, tweeps are convinced that she is pregnant, making it even more exciting.
The actress has been linked to dating multiple different men in the past, even though she rarely ever goes public with her romantic relationships. The people she has been thought to be with include Mr JazziQ, Master KG, Duduzane Zuma and DJ Maphorisa, to name a few.
But the internet got a treat recently when social media detectives found what they thought to be proof that she is seeing DJ Maphorisa. The two of them posted individual pictures in what seemed to be a hotel room, and when our keen Mzansi FBI zoomed in and compared the two pictures, the two DJs seemed to have shared the hotel room.
Naturally, there was a lot of excitement, as Mzansi labeled Dj Maphorisa a star. Of course, this had something to do with the cryptic tweet Thuli had posted before, which many took to be her confession that Madumane was great in the sack… if you catch my drift.
Fun was had last night! I'm currently critical but stable 🙆‍♀️

— Thulisile Phongolo (@Thuli_P) January 3, 2022
Now, Thuli recently shared a tweet that has everyone convinced she and Phori have reached the next stage of their "secret" relationship. She went online to ask whether she had food poisoning, probably because she was experiencing symptoms. You know, like throwing up?
Is it food poisoning or yinyongo le esinayo? 🤮😭

— Thulisile Phongolo (@Thuli_P) January 8, 2022
Of course Mzansi jumped to the biggest conclusion possible: that she is pregnant. She was advised to find a pregnancy test as soon as possible.
So early Thuli? You're pregnant 😂 pic.twitter.com/UEvSlQDejk

— Rumani® (@RealMrumaDrive) January 8, 2022
Uncle @ChrisExcel102 says baby's name ke Bev-namaWalala pic.twitter.com/YHWLGY4OLT

— KeletsoM 🦋💫💦 (@KeletsoMss) January 8, 2022
This comes only days after Thuli was axed from hit Showmax series The Wife. According to reports, she failed to show up to work, which would jeopardize the filming of the show. Since she showed that she was not committed, her character would be written out of the show.
Dj Maphorisa was blamed for this, seeing one of the last things she tweeted before the announcement, was that she was critical but stable – a statement many took to be about Phori. He was accused of taking up too much of her time to the point of derailing her career, and many fans of the actress wondered whether it was all on purpose.