Actress Thuli Phongolo Opens Up About The Drama In Her Dating Life
Actress Thuli Phongolo Opens Up About The Drama In Her Dating Life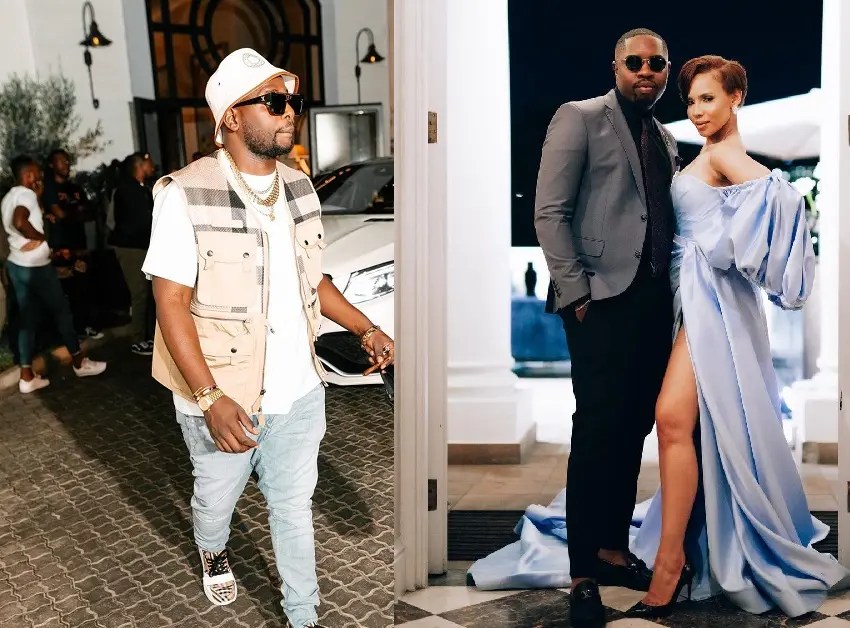 Thuli Phongolo has often provided Mzansi with relationship drama to talk about for days. Now, though, she says she is tired of all the work and stress that comes with a relationship, and would rather stay single instead.
She recently shared online that she was not willing to work long days then go home to a circus, which supposedly, is what relationships come with.
Yhu hayi, let me just remain single yeva! I can't work so hard, get exhausted and still go home to deal with a circus. What in the clownology is thaaaart!? I've failed this course! 😂

— Thulisile Phongolo (@Thuli_P) December 7, 2021
Since she ended with "I have failed this course", tweeps took it as a sign that she meant someone in particular had been "auditioned" by Thuli for a relationship and failed.
Others took the tweet as a chance to air their grievances about her. They have been calling her out for breaking DJ Maphorisa's heart, and think that is the reason she is now struggling to find a peaceful relationship. The two were rumored to be dating, up until Thuli was photographed looking very cozy with Mr JazziQ, causing fans to believe that she had ditched Phori. The two men have been pitted against each other in the public eye since.
Fans are now calling for Thuli to be a guest on Podcast and Chill with MacG. The show is notorious for getting celebrities to tell on themselves, revealing their deepest darkest secrets. In fact, MacG has found himself in a lot of trouble lately because of his platform and the conversations that happen thereon. Now that fans want more tea on Thuli P, they think that only MacG would be able to obtain the information they want.