ACTRESS THISHIWE ZIQUBU BADLY BEATEN BECAUSE OF HER S.E.XUALITY
ACTRESS THISHIWE ZIQUBU BADLY BEATEN BECAUSE OF HER S.E.XUALITY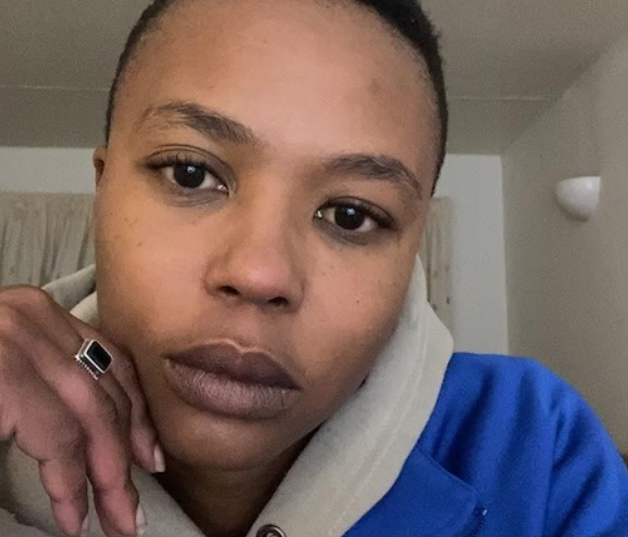 Actress film director and writer Thishiwe Ziqubu is living in fear following the numerous violent incidents of being discriminated against.
Thishiwe dates other women but has been living in fear since she was 18 years old.
The award-winning actor revealed on Twitter that she'd always fight with the homophobes.
She said she stopped going out two years ago, saying every time she goes out she'd get into a fight with a homophobic man.
She said she'd fight with the men who attacked her for seeing her with a woman.
"I've gotten into so many fists fights with so many homophobic men and I look at it and think, if he had a knife or a gun I'd be dead," Thishiwe tweeted.
"Not one time did I ever go out and not get attacked by a homophobe. Not once.
"It's scary here and I don't want to live isolated in my house, but this is real."
She said on Friday night she took an Uber and was scared when the driver
"Holding all queer people in my heart tonight, every night. Does the world even know what living always anticipating being killed for being who you are is like?
"Had to take an Uber earlier tonight, was scared the whole time when the driver changed gears because I thought it could be a gun."
She said she was once told by a tweep that he wished she'd be burnt to death.
"If I met that man on the streets, why wouldn't he kill me? My first girlfriend at 18, a man burnt me, yes set me alight because he saw me kissing a girl. I was helped immediately and I'm grateful," said Thishiwe.
She said a year later she was beaten up by a Rastafarian who saw her leaving with a woman after they vibed about Selassie and who misunderstood her connection with Rastafari.