Actress Thembisa Mdoda-Nxumalo joins House of Zwide
Actress Thembisa Mdoda-Nxumalo joins House of Zwide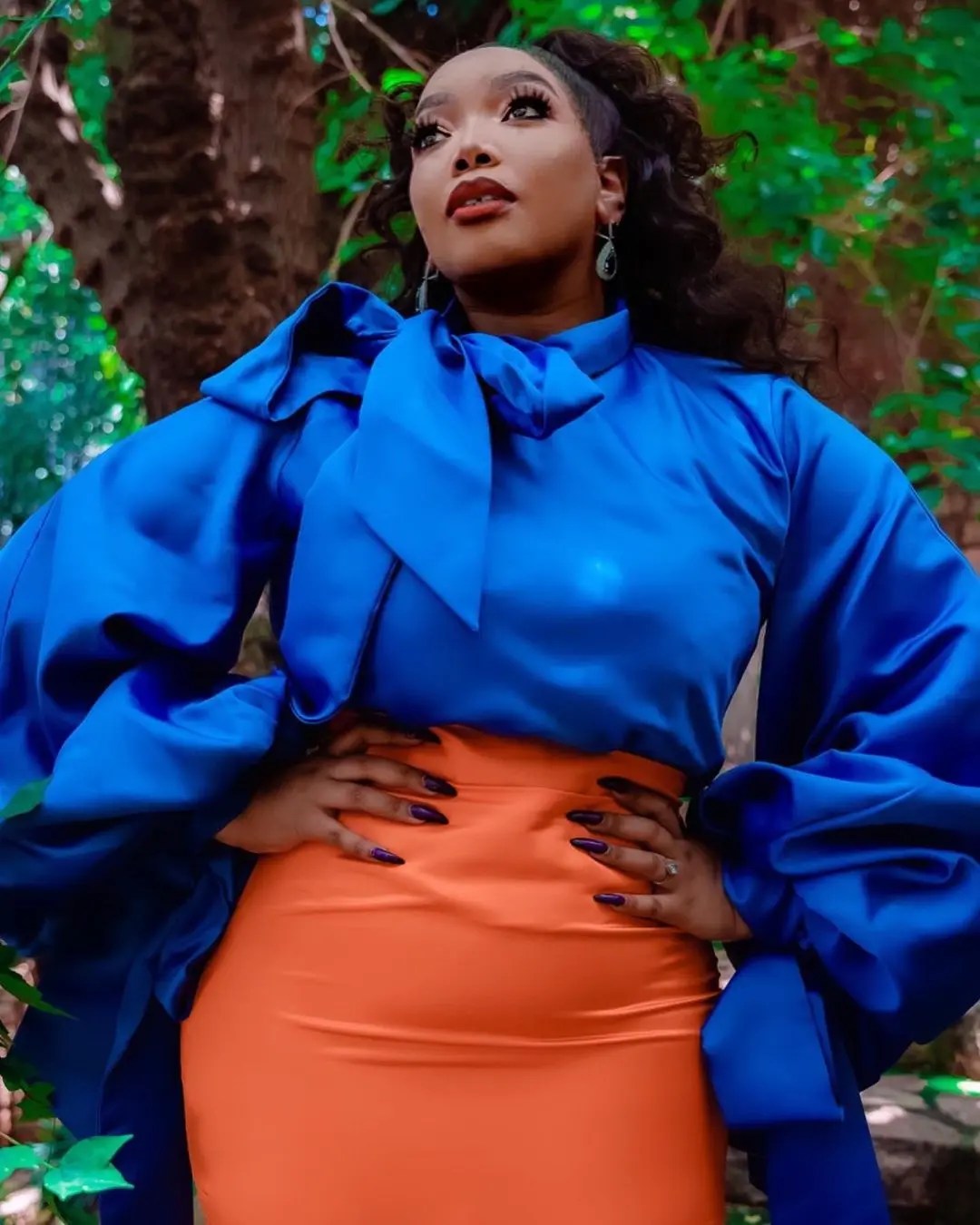 ACTRESS, Thembisa Mdoda, is joining House of Zwide.
Announcing it on social media, she said she'll play Nikiwe Ndlovu on the e.tv series.
From the trailer she shared, it shows she's not a fan of Funani Zwide's (Vusi Kunene) and they have a history.
"This week, on #HouseOfZwide on @etvonline. Welcome Nikiwe Ndlovu," she wrote.
Before this gig, the former Our Perfect Wedding host took a break after she was hospitalised for a month last year due to Covid-19. Her family had released a statement letting her fans know she was in hospital.
In August, they released another statement to announce she was better and thanked everyone for the support.
"It is with great joy and gratitude to announce that actress and TV host Thembisa Nxumalo (nee Mdoda) has been discharged and is recovering at home from a brave fight with long Covid. Thembisa took ill in April and was at the Morningside and Sandton Medi-Clinics, where she received the best medical care," read the statement.
Thembisa also thanked people for supporting her.
"It has been a frightening time. I am thankful to the specialists who monitored me carefully, were also able to diagnose and treat me. I will play the best Covid-19 patient when I return to work," she joked.
"God knows, I have done the research through my experiences, which was both daunting and educational."
The actress also announced she'd only return to work this year.