Actress Thembinator from Durban Gen caught pants down with Nkunzi
Actress Thembinator from Durban Gen caught pants down with Nkunzi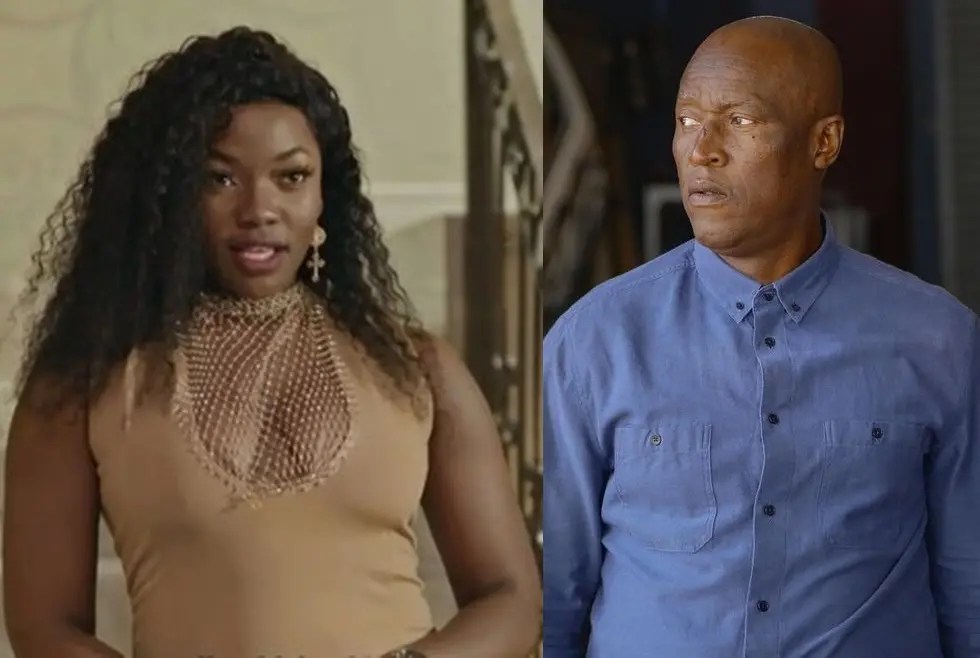 The plot thickens on Uzalo as new but familiar faces are introduced, Ndoni's arrival at the Bhebhe mansion sets to cause havoc. Who is Ndoniyamanzi, and how does Nkunzi and Gabisile feel about her presence? Durban Gen actress Sibongokuhle Nkosi who plays the role of Thembi on the etv telenovela is the new face on Uzalo, where she is set to resume the Ndoni role.
The introduction of Ndoniyamanzi, a woman who has a history with Nkunzi, sets to give Gabisile a run for her money. Having initially blue ticked Nkunzi's physical advances towards her, Gabisile looks like she will witness Nkunzi snatched on her watch. Sibongokuhle Nkosi has a reputation for easy integration into the storyline and quickly became fans favourite despite being disliked by many around her.
According to Uzalo's teasers, Gabisile gets horrified when she walks in on Nkunzi and Ndoni in a compromising position, indicating a possible romantic relationship between the two.
Young, structurally built, and irresistible Ndoni is the competition Gabisile never invited. Ndoni is the yesteryear resemblance of Gabisile, her new competitor.
The 7 January teaser suggests that Gabisile returns home and catches Nkunzi pants down in bed with another woman (Ndoni).
Playing Thembi on Durban Gen
Sibongokuhle Nkosi takes on the role of Thembi in Durban Gen. Her character is that of a paramedic who is a fireball and is big on loyalty and friendship. She broke a few hearts at Durban Gen before her workmates realized that she was gay.
Thembinator, as she is nicknamed, would do anything to protect her friends and is a player.
Being friends and workmates with Mcgyver has earned her a spot as the courier of gossip within the hospital. Sometimes her character borderlines intrusive, but she means well.
She is also a confused granddaughter whose grandmother is accused of witchcraft by the whole neighbourhood. Thembi wishes to help the older woman, but she cannot tell what's wrong with Gogo Xaba.