Actress Thando Thabethe Offers DJ Fresh's [email protected] Accuser Help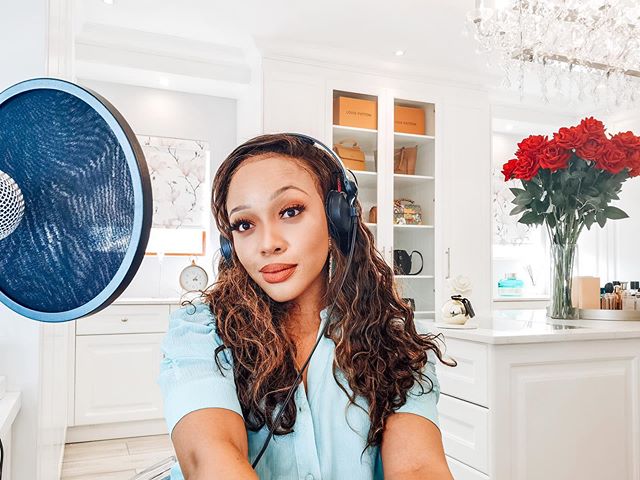 In the words of famous podcaster Mac G, when celebrities remain silent about burning issues which involves a famous person, they remain silent. Others want to jump in because they want to trend. During the boycott Podcast And Chill With Mac G saga, he called out major celebrities who chose to speak up against him but remained m
Mac G reckons this is a continuous trend because celebs often stay away from engaging in such because top dogs like Fresh could blacklist them in the industry. Thando Thabethe has decided to declare that she is not one of the those celebs after being bashed for choosing her battles.
Taking to Twitter to voice out her concerns about the matter she first stated that she is often vocal about such topics and says she believes in human rights, "I recently spoke out against hate speech towards homosexual and transs_exual people. I believe strongly in the rights, to respect and fair treatment, for all human beings, and I wanted to give voice to this important issue."
She also clarified that she has founded an organisation which seeks to help women and children suffering from abuse, "I am a founder not a "face "of an organisation that has, over the years, raised almost half a million rands towards combatting violence against women and children in SA."
Talking about her stance on the rape accusations, Thando firmly stands by Nampree she also said that she is her to assist her financially should need be, "Just so it is clear… I stand firmly by @nampree and should it not have been clear I am utterly Disappointed by the re-victimisation of @Nampree
I BELIEVE YOU.. Should you need any assistance emotionally or financially let it be clear I stand by you."
I believe you❤️ https://t.co/y2q5Ij1r3G

— Thando Thabooty (@Thando_Thabethe) February 27, 2021
Beauty Queen Zozibini Tunzi also decided to jump on the 'I stand with Nampree' train and called out Euphonik's behaviour on social media this past weekend.
"I haven't been on Twitter and just waking up this morning to catch up on the happenings of the weekend has been heavy. The justice system is extremely flawed when it comes to the protection of victims of rape and abuse, especially if the accused is in a position of power."
"Learning that Vuyo has been here having the best time while being accused of rape and having Euphonik continuously antagonizing Nampree and making a joke of everything is uncalled for. I'm sad but not shocked because this is where we are as a coun
I haven't been on Twitter and just waking up this morning to catch up on the happenings of the weekend has been heavy. The justice system is extremely flawed when it comes to the protection of victims of rape and abuse, especially if the accused is in a position of power.

— Zozibini Tunzi (@zozitunzi) February 28, 2021