Actress Thabisile Zikhali bags leading role in upcoming movie
Actress Thabisile Zikhali bags leading role in upcoming movie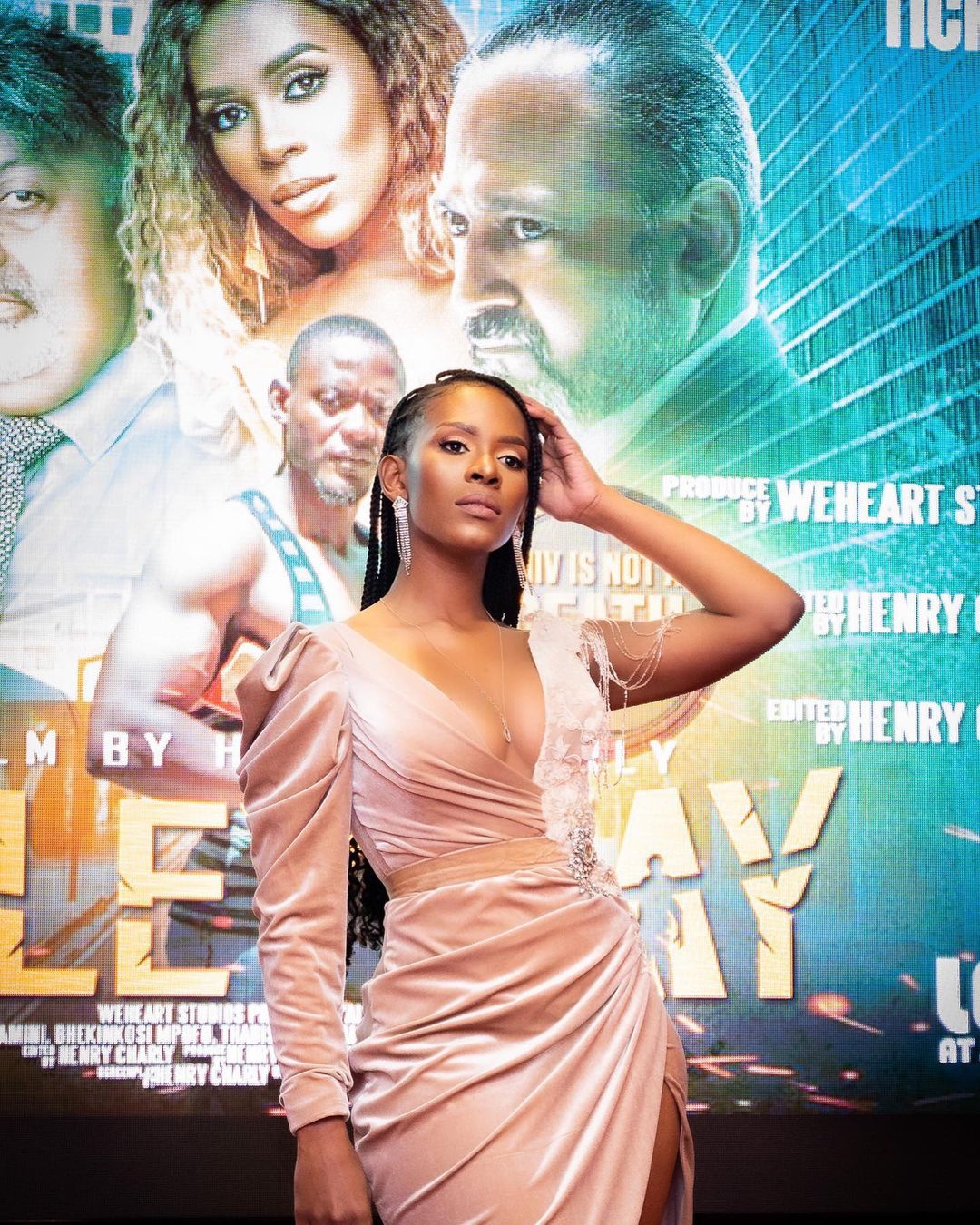 Actress Thabisile Zikhali (27) has the world at her feet.
The KZN-born star recently scored a leading role in the thriller movie, Alleyway, where she plays Nora, a radio presenter.
"Nora is a compassionate but brave woman. She is passionate about helping people, but she also doesn't want to be disturbed in her mission.
"In the movie, she helps a wrongly-convicted cop get revenge," said Thabisile.
"I share a lot of personal traits with Nora. For example, I am also passionate about helping people, I'm compassionate and very brave.
"But unlike Nora, I wouldn't go as far as killing people standing in my way."
Being part of the movie is a dream come true for Thabisile. She told Daily Sun the movie was shot in 2019.
"I was still a drama student at the time and didn't know much about the acting industry. It's not a daily occurrence that you come out of school and get to play a leading role alongside industry veterans. But here I am playing a leading role alongside Luthuli Dlamini and Jack Devnarain," she said.
Thabisile, who has appeared on The Queen and Rockville, said this big break encouraged her to aim for the Hollywood stages.
"It might not be now, but I think I have what it takes to star in their movies," she said.
Two months ago, she took to Instagram to thank writer and producer Henry Charly for giving her the opportunity.
According to Henry, this is not based on a true story. "The movie is about an undercover cop who was wrongfully convicted after he uncovered a conspiracy, which led to the death of people living with HIV," said Henry.
The movie premiered at the Joburg Theatre on Saturday, 12 June.