Actress Sonia Mbele under fire for supporting 'corrupt' Zimbabwean government
Actress Sonia Mbele under fire for supporting 'corrupt' Zimbabwean government
Popular South African actress, model, tv producer, and entrepreneur, Sonia Mbele was criticized for accepting Zimbabwean's government invitation. She comes under fire for accepting an invitation to tour Zimbabwe.
Miss Mbele is known for her viral role of Ntombi on Generations, she also produced the first-ever Real Housewives franchise in Africa and is the executive producer for Real Housewives of Johannesburg.
The Zimbabwean government has been heavily trolled and criticized by its citizens for sponsoring SA celebrities' trips to tour the nation.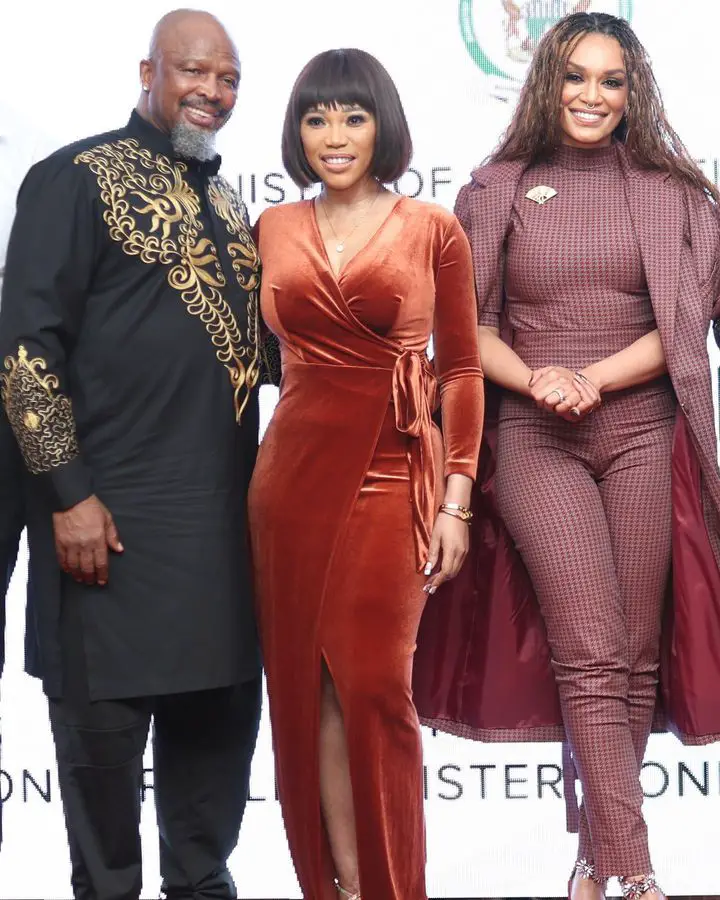 Here are some words targeted at the SA producer, Sonia:
Stop enabling a corrupt Zim government at the expense of the masses.
How much were you paid by Zanu pf. My people are struggling, dying, no jobs, no clean water, abused by Zanu, no medicine in the hospital, schools are not functioning, the roads are bad there is no money in the banks, atm stopped functioning long time ago and you busy praising something you don't know. go to the high-density suburbs and to the rural areas. Zanu pf Ed has failed us. we are all over the world because of them. please do a research before you say something. You are killing us. before you left go to Harare Hospital. South Africans be careful when you are invited by Zanu pf. if Zanu pf wins we are coming to SA in drows.
Shame on you girly busy chopping dirt money do you even know how much Zimbos are struggling
At your big age you had to to spit lies , why though??? Don't fool us with your PR visit … umdala!!!