Actress Simz Ngema and baby daddy Tino Chinyani reportedly back together
Actress Simz Ngema and baby daddy Tino Chinyani reportedly back together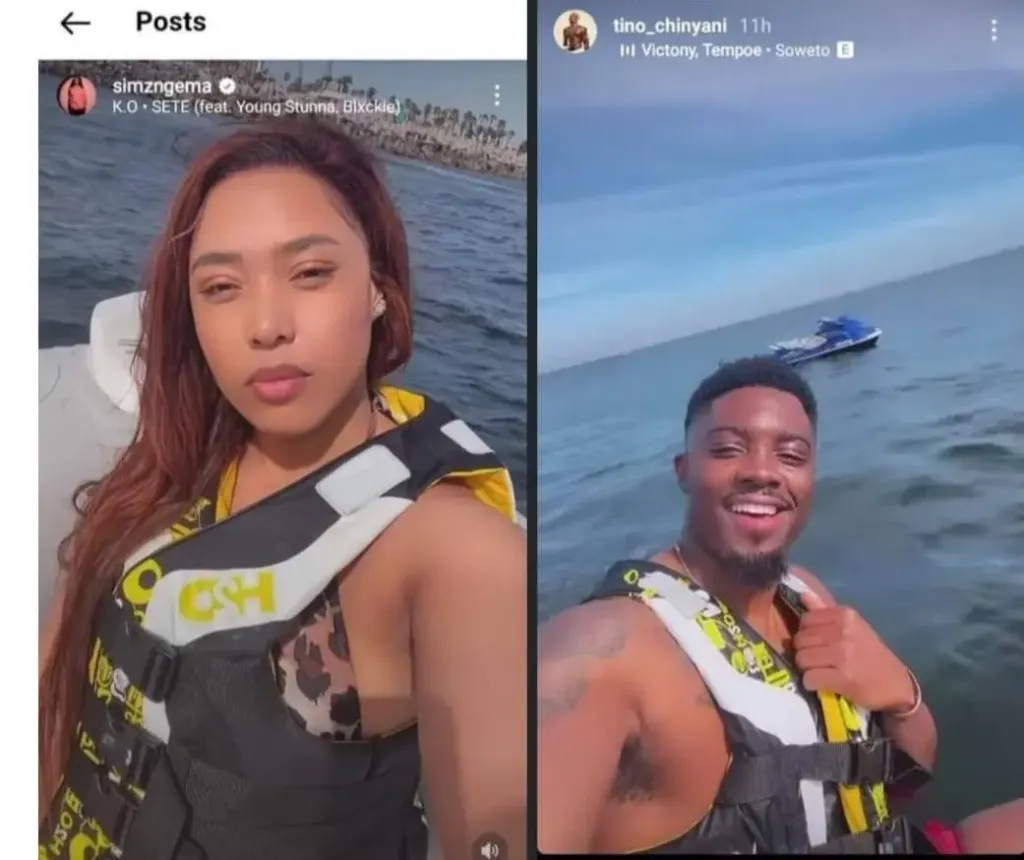 Actress Simz Ngema sent her fans into a state of confusion when she announced that her relationship with model and baby daddy Tino Chinyani has come to an end. Recently Simz Ngema was showing off her Jet skiing skills and fans spotted the same pics also from Tino Chinyani. Seems the two of them were at the same resort and doing the same activities… mmm coincidence?
These beautiful pictures of Simz Ngema and Tino Chinyani having a good time while jet skiing at some beautiful beach have Mzansi talking on social media. Fans are claiming that Simz and Tino must come out in the open and tell people the truth about what's happening with their relationship.
Simz Ngema always said that she was grateful for the lessons and memories and said she still cared greatly for Tino Chinyani, we would to see them back together since they used to be Mzansi's Amazing couple always.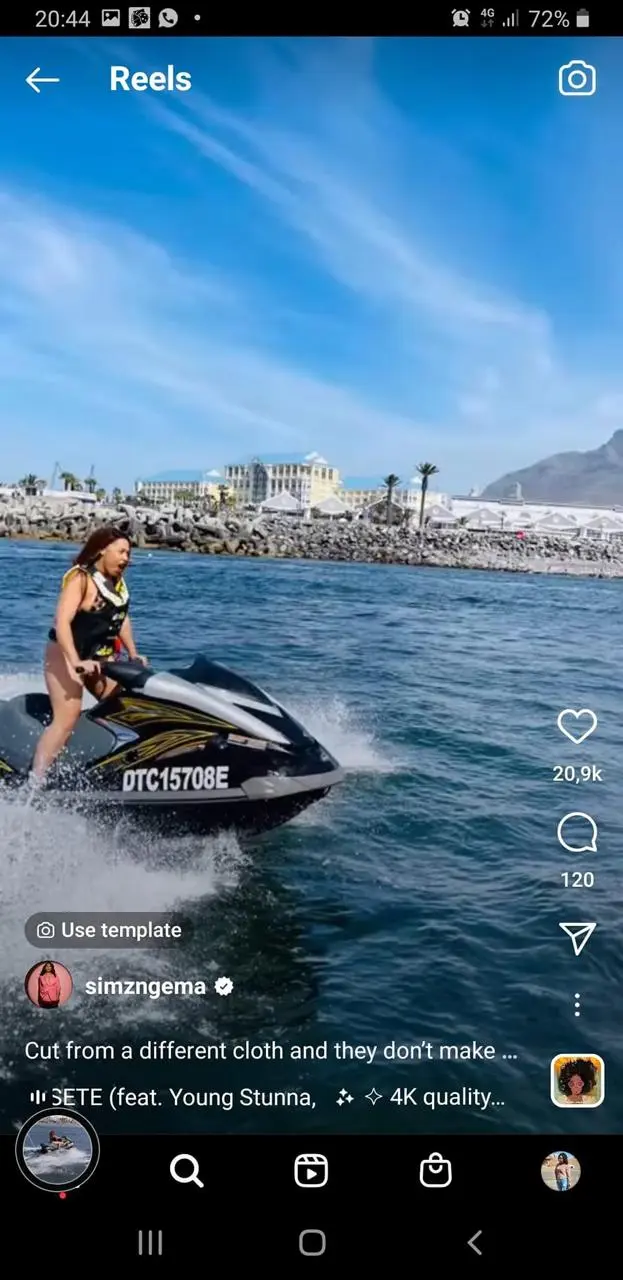 Fans are claiming that if the two are really back together then it is always true that once people have babies, they never really break up. While some Facebook fans have added that, both Simz and Tino are simply co-parenting and there is nothing more to the pictures while on holiday. The big question is are Simz Ngema and Tino Chinyani back together?