Actress Princess Nyalleng shows off brand new luxury Range Rover – VIDEO
Actress Princess Nyalleng shows off brand new luxury Range Rover – VIDEO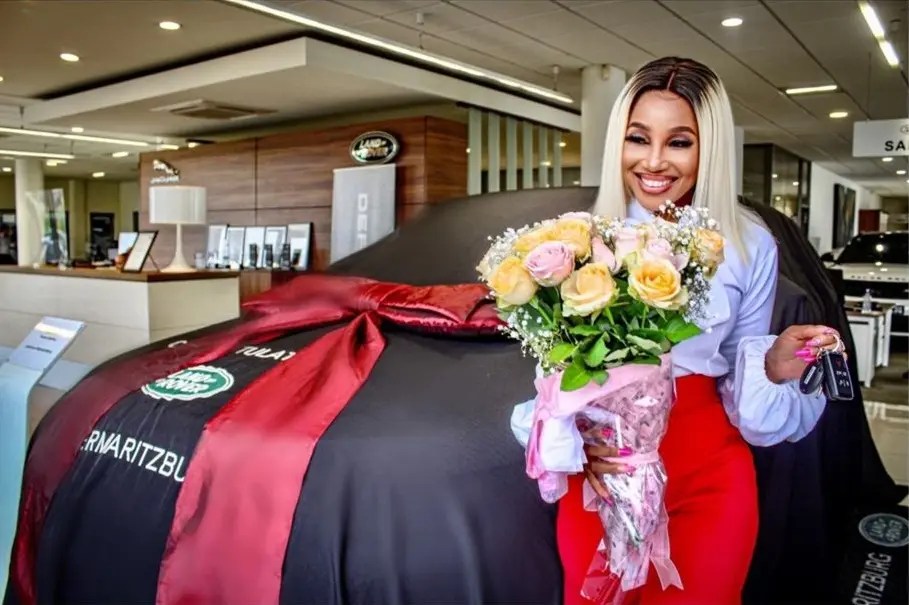 Princess Nyalleng took it to Instagram to show off a brand new luxury car – Range Rover. The famous actress is popularly known for her role as Zekhethelo in Uzalo owns a fleet of expensive luxury cars. The Princess is a lover of extensive vehicles yet adds another beast to her fleet. Born Nyalleng Thibedi in RockVile Soweto, Nyalleng is not just an actress, brand ambassador or a lover of big cars. She is a beauty with the brains. She is a holder of a Bachelor of Science in Chemical Engineering from the University of Cape Town.
Taking a cup of coffee before signing the ownership papers, the famous actress captioned her video in Henry Ford's words, "Whether you think you can, or you think you can't – You are right". The Princess believed that she could; this car resulted from her own belief. "Wooow Congratulations Mama" posted a follower among hundreds of her fans, sending her congratulatory messages from all over Mzansi. Many fans could not believe that Nyalleng is already a mother on another story.
The famous actress is what they mean when they say 'Beauty with brains'. We all get to know the famous actress on her shows like Uzalo, Task Force and Streets of Mangaung. Despite all her talent and remarkable career in acting, She was an Engineer before becoming an actor. After graduating in Engineering, she went to America to study drama. "I learned about the concepts of the actors' studio and decided to move to the Americas. I spend a total of 6 years in the US working, taking classes, being part of a theatre group and acting in any stage production l could get involved in," said Nyalleng when describing how she started her acting career.