Actress Pearl Thusi joins DBN Gogo on Dakiwe Challenge
Actress Pearl Thusi joins DBN Gogo on Dakiwe Challenge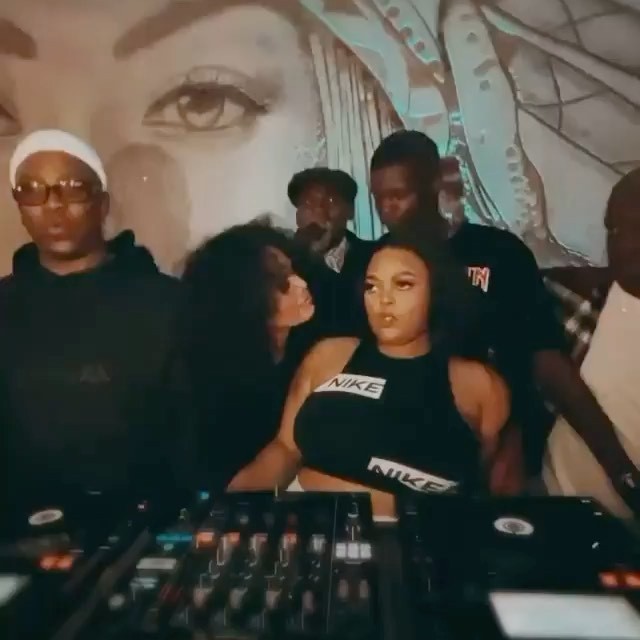 Pearl Thusi feels super excited; more like her dream came true, as she joined DBN Gogo on viral dance challenge with the song titled Dakwie. Last week, the DJ stole Mzansi's hearts with a video of her dancing while performing at a gig; the video went viral on social media, and some people went ahead to crown her the coolest SA female DJ.
Knowing that she doesn't do the challenge alone, Pearl Thusi who was at the same gig with the music producer joined her in making the dance moves alongside few other men.
"I love you @dbngogo #dakiwechallenge," the actress captioned post.