Actress Nyalleng Thibedi (Zekhethelo) leaves Uzalo – Insider reveals why
Actress Nyalleng Thibedi (Zekhethelo) leaves Uzalo – Insider reveals why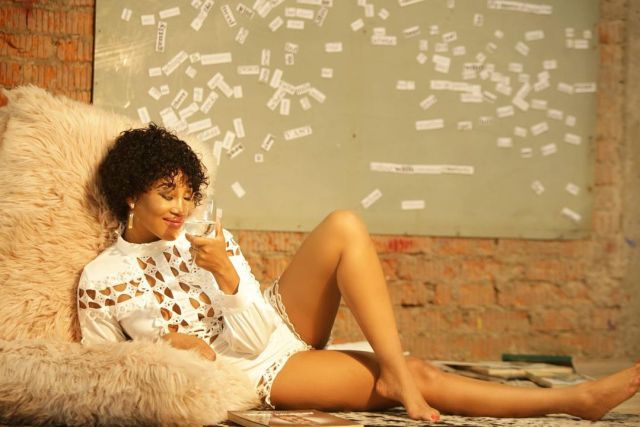 Viewers will not be seeing Zekhethelo on SABC 1's hit telenovela Uzalo, very soon. This was announced by entertainment commentator Phil Mphela who revealed that Nyalleng Thibedi is set for greener pastures after entertaining the masses for more than four years.
Nyalleng played the once-wealthy daughter of a thug to being a down-and-out drug addict after getting disowned by Nkunzi, played by Masoja Msiza. When she will be exiting the show is not yet known, as she herself has not announced the news. Neither is it known where she will be casted but one things for sure, her absence will be felt.
When she first came into the KwaMashu based drama series, she was a spoilt school girl who donned thick and long braids, who also had a 'terrible' accent which she tried to match with her age. As the storyline progressed, she became a druggie who was then left homeless but she conquered and became a cop.
CASTING NEWS:

"Zekhethelo" is exiting #Uzalo #TheEntertainmentAlert ☕️ pic.twitter.com/zFjiyOSQgz

— Kgopolo Mphela ☕️ (@PhilMphela) April 9, 2021

It is without a doubt that her acting is polished but what took the spotlight away from that is her real age. She plays a young woman in her mid 20's but in actual fact she is in her 40's.
What makes many appreciate the beauty, even more, is that her youthful face makes it hard to believe that she is actually 12 years older than Gugu Gumede, (29) who plays an older character Mamlambo. On Instagram, she joked about the whole speculation about her age and captioned the video "When my haters ask me if I'm 37 / 40 or whatever the rumors and speculations are out there! The answer is in the video. Straight from the horse's mouth," she joked.
There are a few changes taking place at Uzalo to accommodate their efforts at bringing back their millions of viewers, which they lost because of their weak and repetitive storylines. With Siyabonga Shibe and Baby Cele having exited the show, Dawn Thandeka King making her final few appearances, they have decided to make things more
Khaya Dladla and Nokuthula Mabika have temporarily returned and even though their appearances will not be for good, one can only image why they returned. Apart from livening the storyline, they are back to give MaNgcobo her grand exit by planning her Royal wedding.
Nay Maps and TK Dlamini will also be appearing on our screens soon and fans cannot wait!