Actress Ntando Duma Defends Her Raunchy Outfit At Shona's Funeral
Actress Ntando Duma Defends Her Raunchy Outfit At Shona's Funeral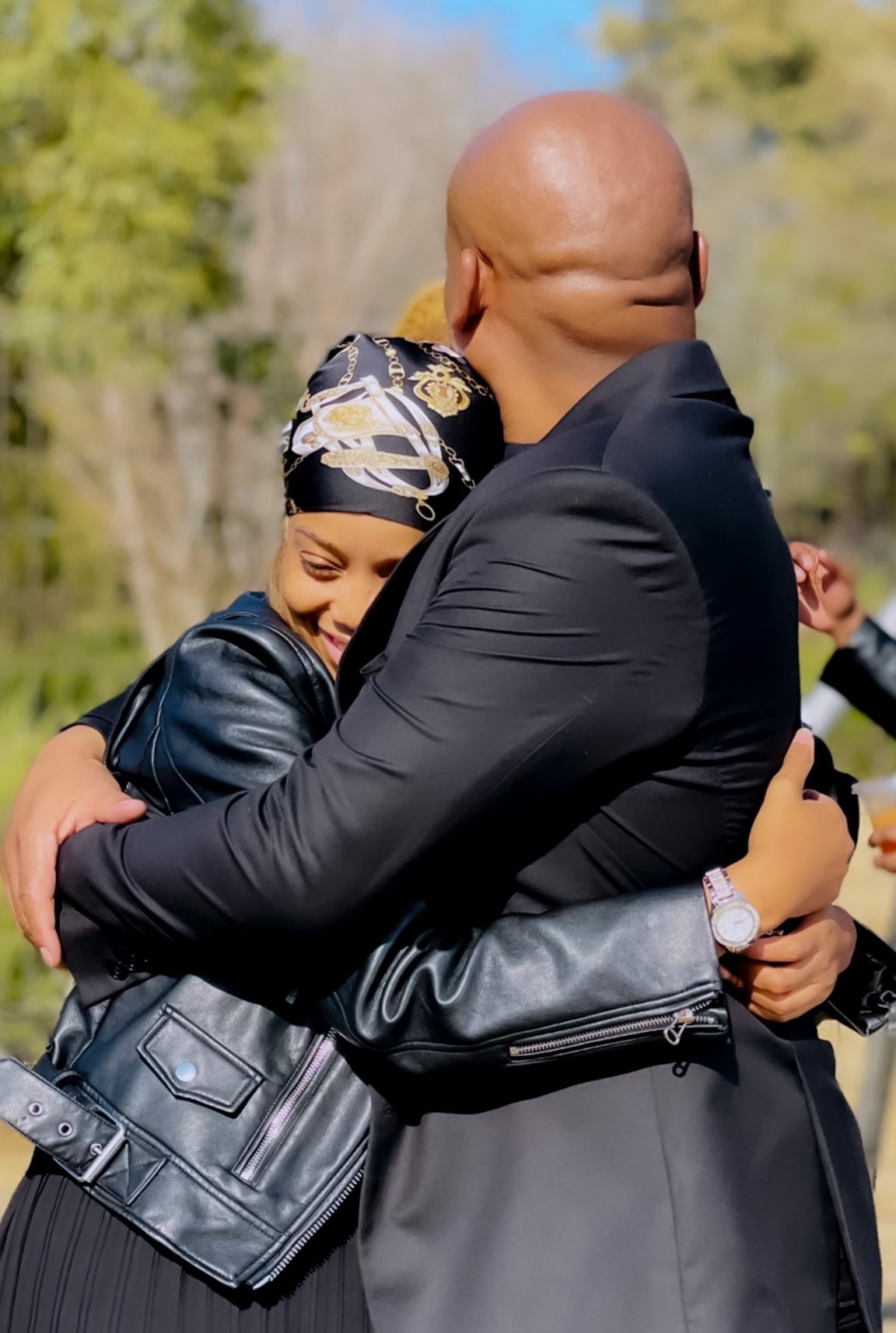 Ntando Duma recently got dragged for the outfit she wore at Shona Ferguson's funeral. A few people thought that the outfit she wore was too raunchy and was inappropriate.
Ntando, who worked with The Ferguson's on their hit show, The Queen as Mpho Sebata shared pictures of her and her on-screen father Hector Sebata played by Rapulana Seiphemo, attending the media moguls funeral on Wednesday.
Ntando wore black, which is the standard colour at most funerals. She donned a leather jacket, knee-length leather skirt, stockings and black boots. This was deemed "raunchy" by a tweep and she clapped back.
We laid to rest our beloved Mr.Sho and celebrated a life well lived♥️#RIPShonaFerguson 💔🕊 pic.twitter.com/0dpEjZEytm

— Ntando Duma Mthomben (@dumantando20) August 4, 2021
"Kodwa your skirt is too short for such an occasion. Couldn't you wear something more fitting for a lady under the circumstances? Or you want attention even at a funeral," the tweep asked.
Ntando was not ready for a back and forth so she said, "Anikhathali ne? [don't y'all get tired] Not today Madam. Try someone else," said Ntando.
Anikhathali ne? Not today Madam. Try someone else.♥️ https://t.co/H7y3Rk22Oi

— Ntando Duma Mthomben (@dumantando20) August 4, 2021
The actress shared pictures of her and Seiphemo hugging it out and she also shared another one where she sat next to Shona's portrait. This too was scrutinised by tweeps who said taking such pictures at funerals is highly inappropriate and out of touch with "Africanism."