Actress Ntando Duma campaigns with Julius Malema's EFF – Video
Actress Ntando Duma campaigns with Julius Malema's EFF – Video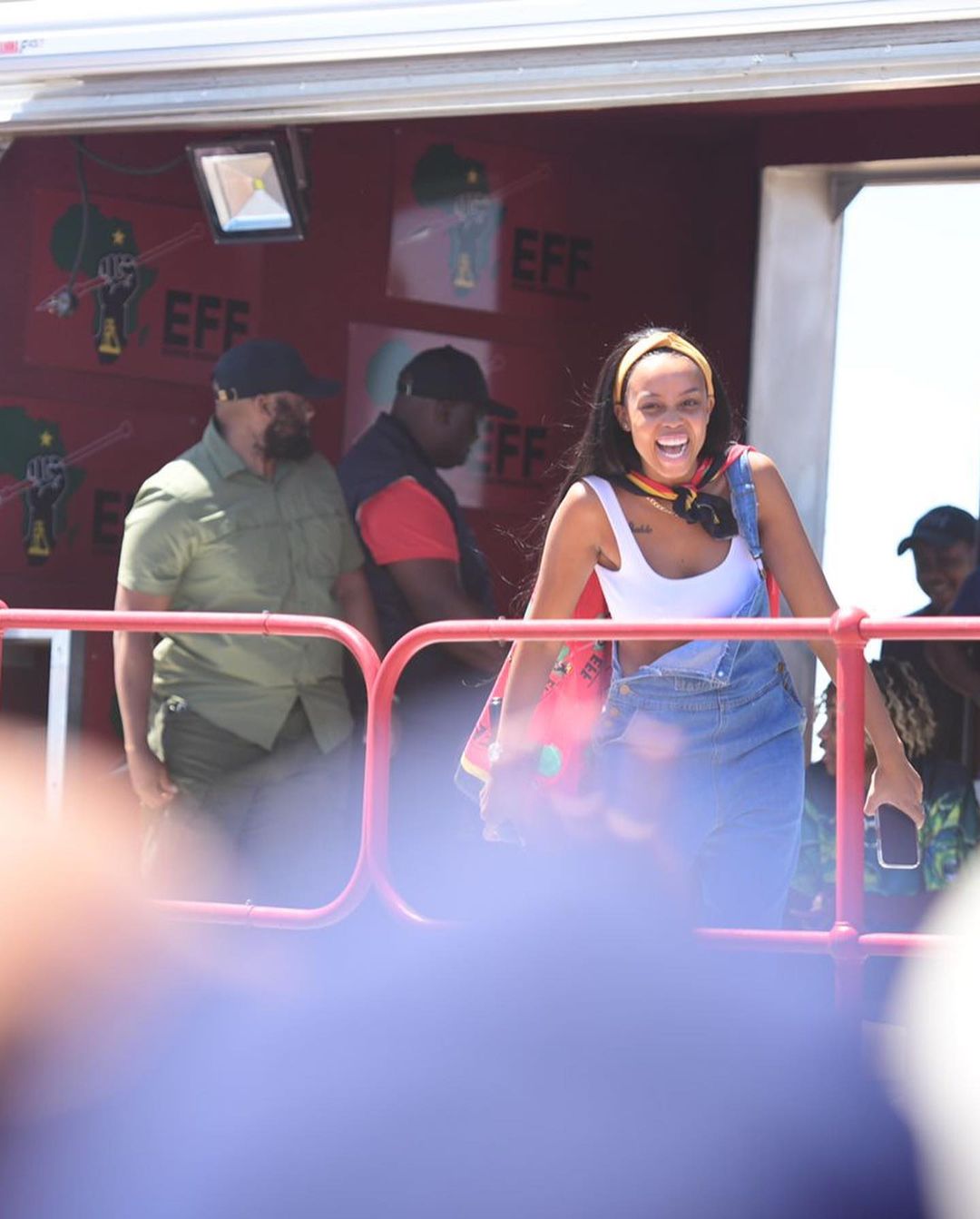 While celebrities usually opt to keep their political affiliations private for fear of alienating some of their fans, actress Ntando Duma continues to make it clear where her support lies.
The actress at times finds herself in the firing line for her support and raises a few eyebrows whenever she is seen even slightly breathing in the EFF's direction, but she never loses sleep over it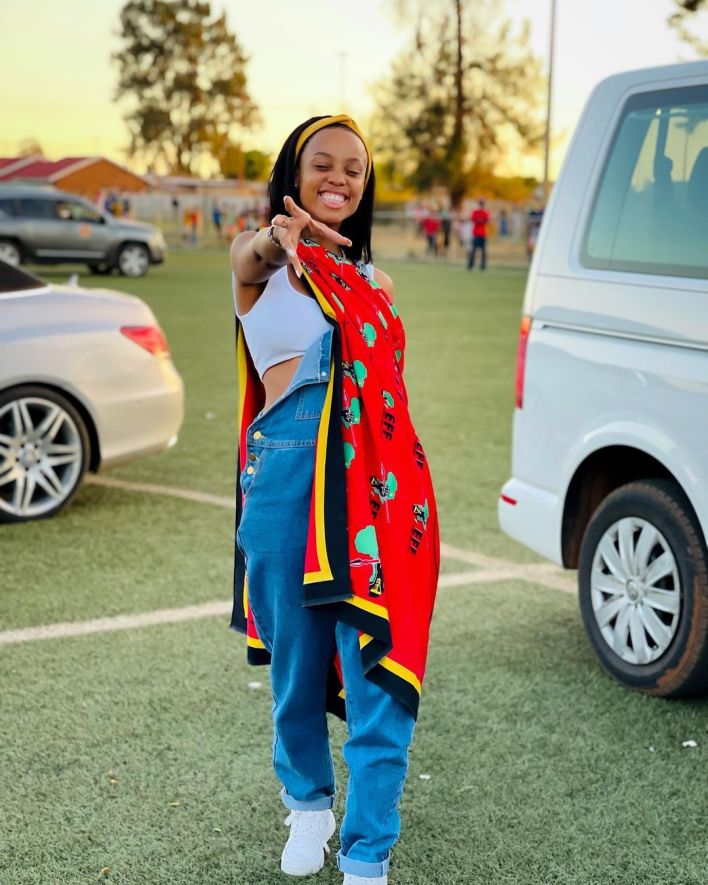 The side eyes and social media critics have never stopped the media personality from making her political views public, in fact, every chance she gets, she shows up for the EFF.
This time she tagged along for Julius Malema's EFF campaign trail in the North West.
In a video shared on Twitter by the official EFF account, Ntando can be seen and heard moving from one township to the next chanting "viva", and urging the gathered masses to vote for the EFF in the elections on November 1.
[HAPPENING NOW 🎥]: Ntando Duma, Uncle Vinny and T-bose from Skeem Sam, Cornet Mamabolo arriving at Lekwa Teemane Ward 2, to further encourage our people to to vote and to #VoteEFF for #LandAndJobsManje pic.twitter.com/HAhfURUCYp

— Economic Freedom Fighters (@EFFSouthAfrica) October 10, 2021
She was accompanied by actor Cornet Mamabolo, and teen sensation Uncle Vinny, real name Kabelo Vincent Ndlovu, who were really hyping up the crowd before the EFF leader was set to address his supporters.
Ntando has been called out multiple times on social media for her love for the EFF, and has been accused by tweeps of being paid to support the party. Some of her critics say she sits comfy at her place, while others do the actual work on the ground, yet she reaps rewards.
Her clapback was, if it puts food on the table to talk about it, do it. She wondered why people obsessed about her affiliation to the party.
"Your guys' obsession with me and my affiliation with the EFF is now starting to become extremely weary. To even write an entire paragraph with groundless & unjustified facts. But if this puts bread on your table, then who the hell am I to make you starve. Idla. Ungalambi mntase," Ntando said.
The actress was also one of the first artists to receive funds from the "EFF Relief Fund" in 2020.
This after Julius said the party had taken a decision to financially support all artists who had been with the political party from its inception.
Ntando smiled all the way to the bank after the party blessed her with some racks because of her loyalty. Rapper Fifi Cooper also received support from the EFF.