Actress Ntando Duma buys herself another house
Actress Ntando Duma buys herself another house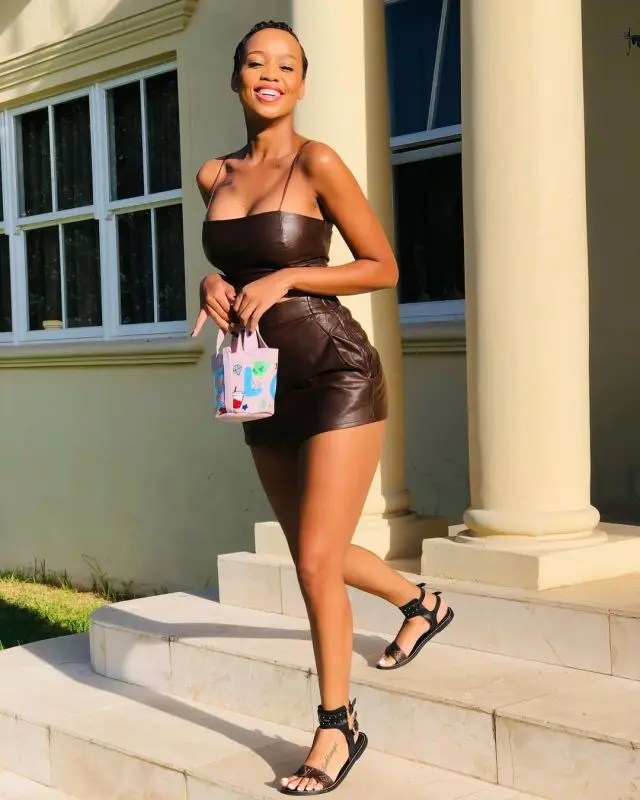 South African actress, Ntando Duma acquires a new house. The actress seem to have bought herself a house despite not being loud about it. She appears to be more secretive about her personal life, especially achievements in recent times.
While she's yet to make an official announcement regarding securing a new house, her best friend, Lasizwe shared a video of himself at the actress' house.
The YouTube took dinner to her house and captioned it with a congratulatory message.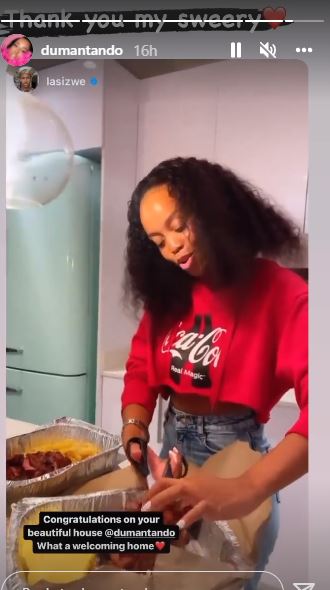 "Congratulations on your beautiful house @dumantando, what a beautiful home," he wrote.
In the video, Ntando teased him for bringing dinner instead of flowers, like others did.
However, she appreciated the sweet gesture, as seen on her Instagram stories.
Meanwhile, the actress bought herself a new Mercedes Benz car in November, but she went public about the car after a friend congratulated her.
City mom with an AMG..♥️ pic.twitter.com/EduUiWjW5W

— Ntando Duma Mthomben (@dumantando20) November 25, 2021
Ntando also built a house for her mother and daughter, Sbahle Mzizi months ago.
She indeed owns 2021, with these consistent wins.