Actress Noxolo Maqashalala finally laid to rest
Actress Noxolo Maqashalala finally laid to rest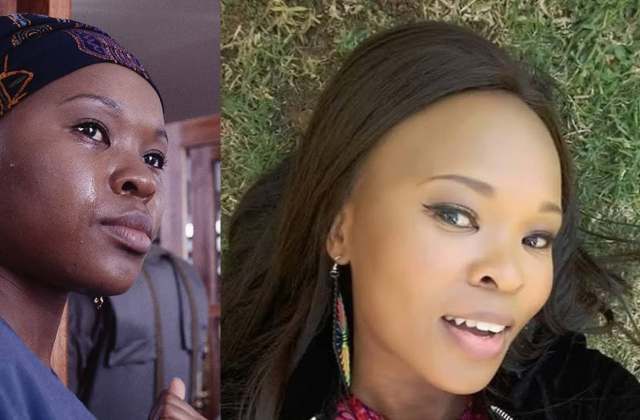 Actress Noxolo "Noxee" Maqashalala was laid to rest on Friday, 19 March.
Noxee, who was being mourned by her fans and the rest of Mzansi during the past week, was buried at her home in KwaBhaca, Eastern Cape.
The actress was found dead two weeks ago at her home in Honeydew.
According to forensics, she had been dead for a week when she was found.
SABC News reported that film director Zuko Nodada was among the speakers at her funeral. Zuko said he and Noxee worked together for 18 years, starting from Tsha Tsha. He said Noxee's death is a loss to the industry.
The actress' family faced backlash for not checking on her for a week, but during an interview with the publication on Tuesday, 16 March, the family spokesperson, Pastor Khabo Nyikiza said there was a reason for that.
"When she was working, two weeks would go by without hearing from her because she was usually busy," he said.
But the family became worried when she didn't answer her phone for a week.
"Her brother sent someone to check on her because she wasn't answering her phone. Unfortunately, they couldn't enter because the security guard didn't let them in. Before entering, the security guard must first check with the resident and if the resident doesn't answer, then the visitor won't be let in," he said.
Her memorial service will be held at the Market Theatre on Wednesday, 24 March at 12 pm.