Actress Nomvelo Makhanya (Lindiwe) allegedly dumps Scandal! to be with her Boyfriend
Actress Nomvelo Makhanya (Lindiwe) allegedly dumps Scandal! to be with her Boyfriend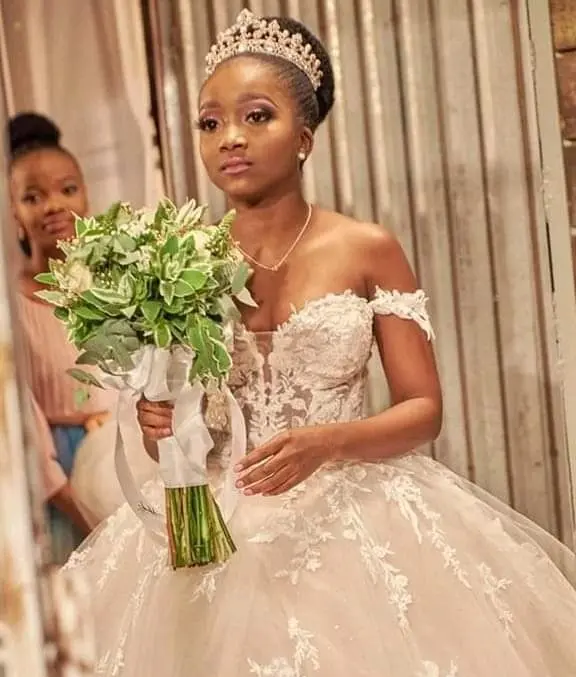 South African actress, Nomvelo Makhaya who has dedicated half of her life on television portraying the role of Lindi Ngema is rumored to be leaving Scandal! Although her reasoning is still unclear but the hearsay at this point suggests that the seasoned Nomvelo Makhanya has decided to prioritize her serious relationship with her boyfriend over her work and career.
The word on the street is that after over a decade playing the teenage to a very young and successful Lindiwe Ngema, Nomvelo Makhanya will be bidding farewell to the show. In a dramatic exit during an altercation that would involve shooting and guns, Lindiwe Ngema's life will be spared on the scene, as her farewell to eTV's long-running soapie Scandal!
Nomvelo Makhanya will be joining a handful of veteran actors and actresses that have since exited the show due to other different reasons. Recently, the show took a different direction when it introduced a handful of new yet veteran actors who have carried the show since the transition stage.
"After 10 years of playing the role of Lindiwe Ngema, actress Nomvelo Makhanya is set to make her exit on the telenovela. Initially announced by Phil Mphela Nomvelo joins a number of veteran actors who left the daily drama show" wrote Tinashe Eugene Mashunguri.
According to another online publication, it is reported that the reason why Nomvelo Makhaya will be leaving the show, it is because she wants to prioritize her relationship. She is reported to be in a very serious and committed relationship which is also a promising marriage.
Reportedly, her husband is not uncomfortable seeing her in compromising scenes, including kisses and being sexual with other men on television.
"A source close to the actress revealed to IndAfrica that although it was a tough decision to make she had to do it to secure her relationship as she's in a serious relationship that is about to turn into a marriage and her husband to be isn't comfortable seeing her kissing other men on screen," wrote Tinashe Eugene Mashunguri
Although Nomvelo Makhanya has not confirmed the news yet on her social media or by issuing a statement. However, the scene of her getting shot is very telling that perhaps she will die on the scene or maybe later at the hospital, which will solidify her dramatic exit from the show.
Fans are certainly not jumping for joy over the star leaving her life-earned career over a relationship. Taking on Facebook, fans have inserted their two cents around the issue, and judging from the fans' response, nobody is thrilled that Nomvelo Makhaya is choosing her relationship over her work and career.
"I hope akulona iqiniso ukuthi uyeka because of umshado ukhetha indoda over her career" wrote Nathando Radebe KaKhwela
It is unclear when is Nomvelo Makhanya's last day on the show but from a dramatic scene that will involve a shoot out, Nomvelo Makhanya (Lindiwe Ngema) will be the sacrificial lamb to mark her exit.