Actress Nokuthula Ledwaba walks down memory lane
Actress Nokuthula Ledwaba walks down memory lane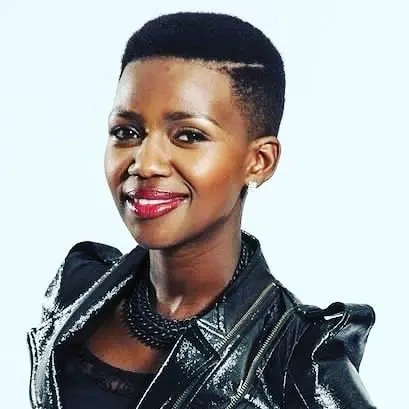 Actress Nokuthula Ledwaba took a walk down memory lane and remembered the first time she was on a TV set.
The Abo Mama actress said it was difficult to shoot because she wasn't used to a TV set.
She said she had a scene with legendary actress Joyce Skefu and they took seven takes.
"My first ever TV appearance was so difficult to shoot. Technical nightmare. I had never been on a TV set before. I'd just finished a gruelling theatre show. I had a scene with mme Joyce Skefu. All I had to fall back on was performance. We did seven takes in total," she wrote.
Nokuthula thanked the director for that show, Herbert Hadebe, and Sipho Ngema, for helping her through it. She also remembered that she cried after filming it.
"The director Herbert Hadebe and Sipho Ngema (RIP) insisted we do a clean take for me. The crew agreed. We got the best take. They applauded and I hurriedly walked off set before bursting into tears in the corridor. Saw them again a few weeks later when I got the Backstage gig," she said.
The actress said she's learnt since then that she is not everyone's actor, but she does great when she meets people who are like her.
"What I've learnt… I'm not everyone's type of actor. I'm not every director's actor. When I meet my kind, we create magic. I get on there and tell the story. My job's done," she wrote.
Actor and radio producer Lumko Johnson also shared a similar story about Herbert Hadebe who helped him during a scene he was struggling with.
"Bra Herbert is such a lovely man. I have a similar story, I was shooting a walk-and-talk scene with Dumisani Mbebe. Bra Herb was so patient, Dumisani held my hand through all seven takes with constant reaffirmation. It was my first day, I was a recast," he wrote, adding that he was extremely nervous.