Actress Natasha Thahane speaks on her life as Archbishop Desmond Tutu's granddaughter
Actress Natasha Thahane speaks on her life as Archbishop Desmond Tutu's granddaughter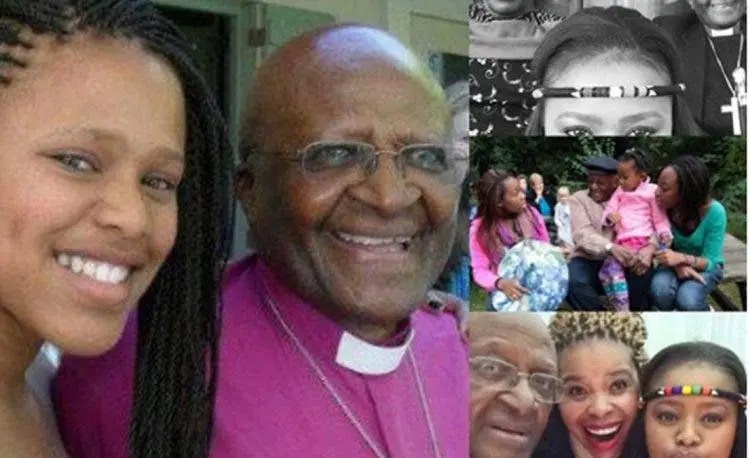 Actress Natasha Thahane is popular for her work on Skeem Saam, Saints and Sinners and now The Queen. The actress also happens to be the granddaughter of Archbishop Desmond Tutu. She lets us into their lives.
The Soweto-born artist used to live with her grandfather. At 16, she moved in with him in Cape Town so she could study at Middleton High School.
I call him "Khulu" and our relationship grew stronger when I moved in with him and his wife, my grandmother, Leah.
From them I've learnt about love and communication within a relationship.
Khulu is hilarious. His sense of humour is out of this world and has a contagious laugh. There may be an assumption that I feel some kind of pressure to act a certain way because of him but I don't. I'm my own person.
Khulu led his life his way and he's very supportive of my acting. The one thing he doesn't like though are my kissing scenes – he always reprimands me about them.
I haven't told him about my role on The Queen as it's too risqué for him. We are really grateful to South Africans who continually prayed for him as he battled his illness.
Archbishop Emeritus Desmond Tutu passed away today (26 December).
The Nobel Laureate passed away aged 90 in Cape Town from prostate cancer.
Tutu was awarded the Nobel Peace Prize in 1984 for his role as a unifying leader in the campaign to end apartheid.
President Cyril Ramaphosa has expressed his sadness, saying he was a leader of principle and pragmatism who gave meaning to biblical insight.