Actress Lungelo Mpangase blesses herself with a brand new car – Photos
Actress Lungelo Mpangase blesses herself with a brand new car – Photos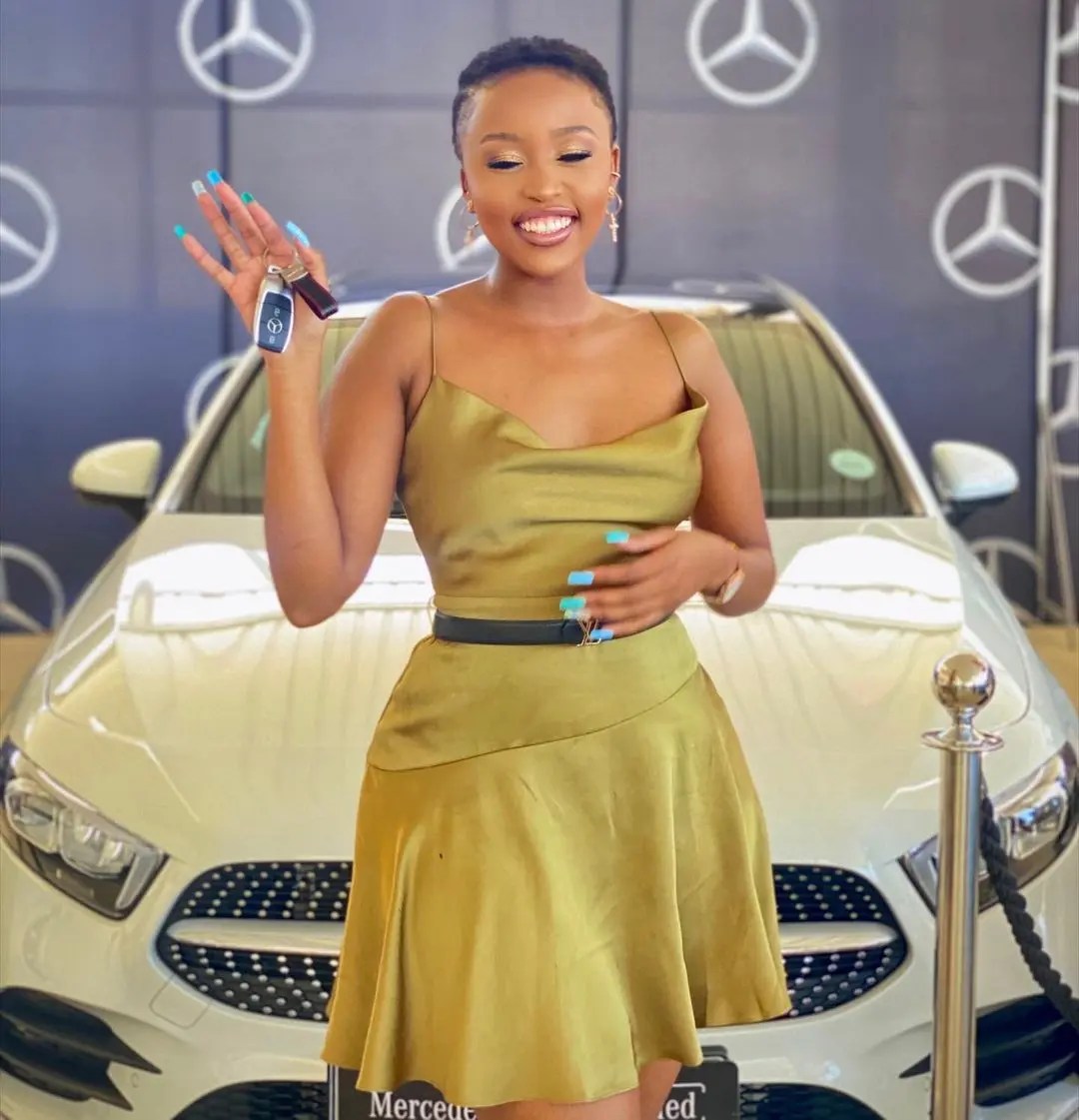 Actress Lungelo Mpangase is in good spirits after recently spoiling herself with a brand new Benz. Lungelo has been hard at work featuring in the country's top series and music videos. The star's recent success is truly a reflection of her hard work.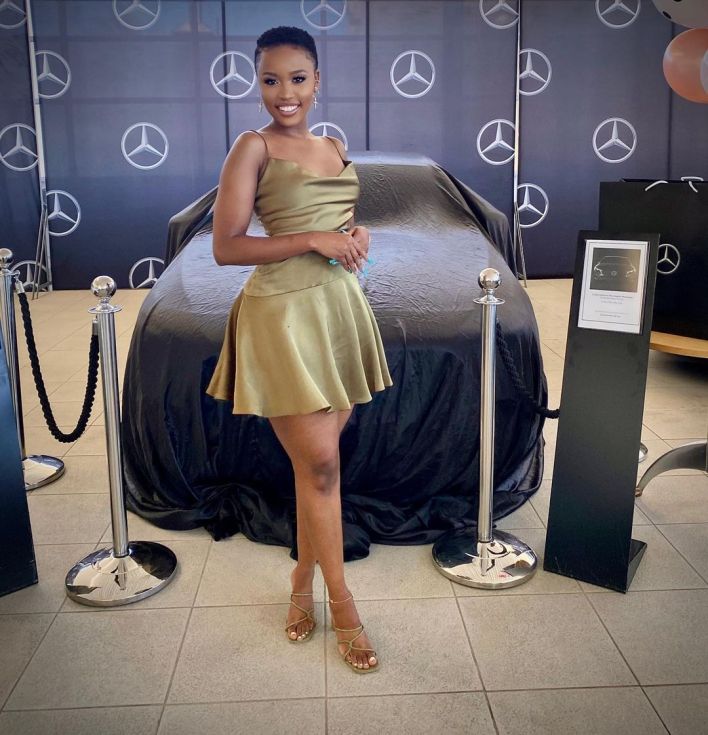 Taking to Instagram, Lungelo posted pictures of her car and penned a touching caption. She posted 'It slaps different when you worked hard for it. Even harder when there's a before story lol , here's mine: Those times when I didn't have taxi fare to attend auditions.
Getting mugged on Barry hertzog Avenue and stranded, walked to Noord and begging taxi drivers to get a free ride🥺
Not making it on time for my call coz taxis in Vosloorus operated from 4:30am and my call time was4:30am but I was going to Sandton 🤣
When I severely broke my spine in a taxi accident and had to go learn to walk 🙊
I could go on ,but I've learned there's wisdom in the struggle.
My mom said to me "iva likhishwa ngelinye iva" and I did exactly that!
I hope this inspires a little dreamer in the village that you can start from nothing with no connections and still go somewhere with God.
Ngiyabonga Thixo wami ukwabela kwakho 😭🙏🏿
Thank you to All my friends and Family who took their time to come celebrate with me. You're truly Gems ❤️💎
NGWANE kaNGWADI