Actress Letoya Makhene and Lebo Keswa nominated for cute couple award
Actress Letoya Makhene and Lebo Keswa nominated for cute couple award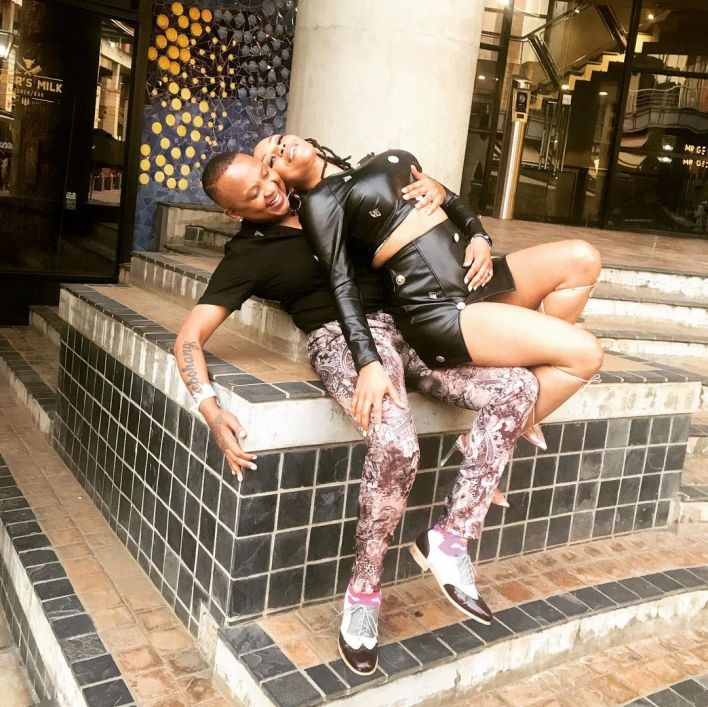 They always knew they were a cute couple, but they didn't expect everyone else to notice.
Generations: The Legacy actress Letoya Makhene and her businesswoman wife, Lebo Keswa were overjoyed when they recently learnt they were nominated in the cute couples category for the 2021 Feather Awards.
They were nominated alongside Dr Musa and Liesl Mthombeni, as well as Sylvester Chauke and Tumelo Mmusi.
Speaking to Daily Sun, Lebo said the unusual circumstances they fell in love under made them a cute couple.
"In our home and lives in general, we always feel like a cute couple. So it's a beautiful thing to have the nation celebrate our love with us."
The two lovebirds, who got married in a traditional ceremony in December last year, said they sometimes fought but they always found a way to resolve their differences.
"We talk in detail about it. We fight it out and then have great make-up sex," said Letoya.
"The nomination came as a surprise and was not something we aspired to. We fell deeply in love and took a very difficult decision to loudly and openly love each other, and embrace all the consequences and reactions.
"We ignore the negativity and focus on our love for each other."
Lebo said she'd be turning 50 soon, and was focusing on her dream of owning a big home.
"We recently bought land in a rural area about three hours from Joburg. We will start building there soon.
"As everyone knows, my wife is a sangoma and I'm a writer. The place will be built so she can practise as a gobela, and I can have peace and quiet while I write.
"We are even talking about having more kids outside of the seven we already have," said Lebo.
"We also have other business plans, but I don't want to say much at the moment."