Actress Kuli Roberts turns to politics
Actress Kuli Roberts turns to politics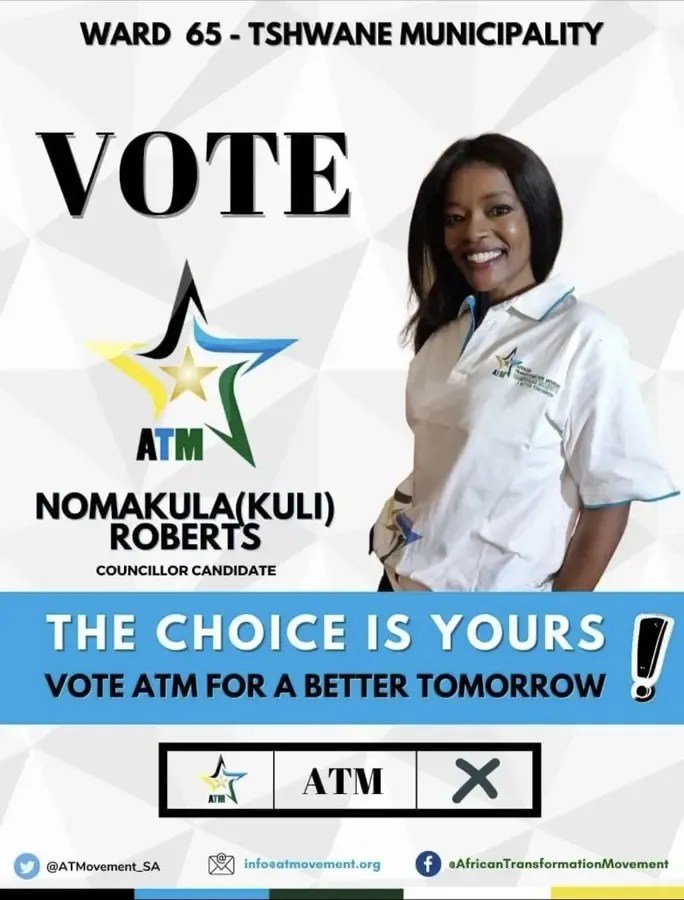 Media personality and actress Kuli Roberts is the latest celebrity to join politics.
The former Trending SA presenter has been announced as the ward councilor candidate for ward 65 in Tshwane under the African Transformation Movement.
The news was announced by ATM party leader Mzwanele Manyi, who took to social media and shared that Kuli Roberts has joined "the winning team".
"Servant Kuli has signed up to serve the people of South Africa. Servant Kuli is ATM Councillor Candidate for Ward 65 in Tshwane. We wish her well," he said.
Shortly after the news was shared, people started congratulating Kuli on her new path and in response to one of the people who commented, she shared that she has had interest in politics for decades.
"We need to do better and there are many of us. Instead of burning the schools, lets extend them. I'm all about living in a safe area where they know how to install water meters and don't estimate electricity usage or claim to have undercharged," she shared.
Daily Sun reached out to Kuli, whose real name is Nomakula Roberts, for a comment but she did not respond to our query.
The SunTeam also approached the party's spokesman Sbu Mncwabe and he said that he is aware of the media personality joining ATM.
"But right now I cannot comment on the matter as I don't have all the information. We are currently out of Gauteng, working," he said.
BREAKING NEWS
The one and only @kuliroberts has joined the winning team.
Servant Kuli has signed up to serve the people of South Africa.
Servant Kuli is ATM Councillor Candidate for Ward 65 in Tshwane.
We wish her well. pic.twitter.com/eBAX4yoKhI

— Mzwanele Manyi (@MzwaneleManyi) September 29, 2021