Actress Jessica Nkosi meets Namibian President and First Lady – Photos
Actress Jessica Nkosi meets Namibian President and First Lady – Photos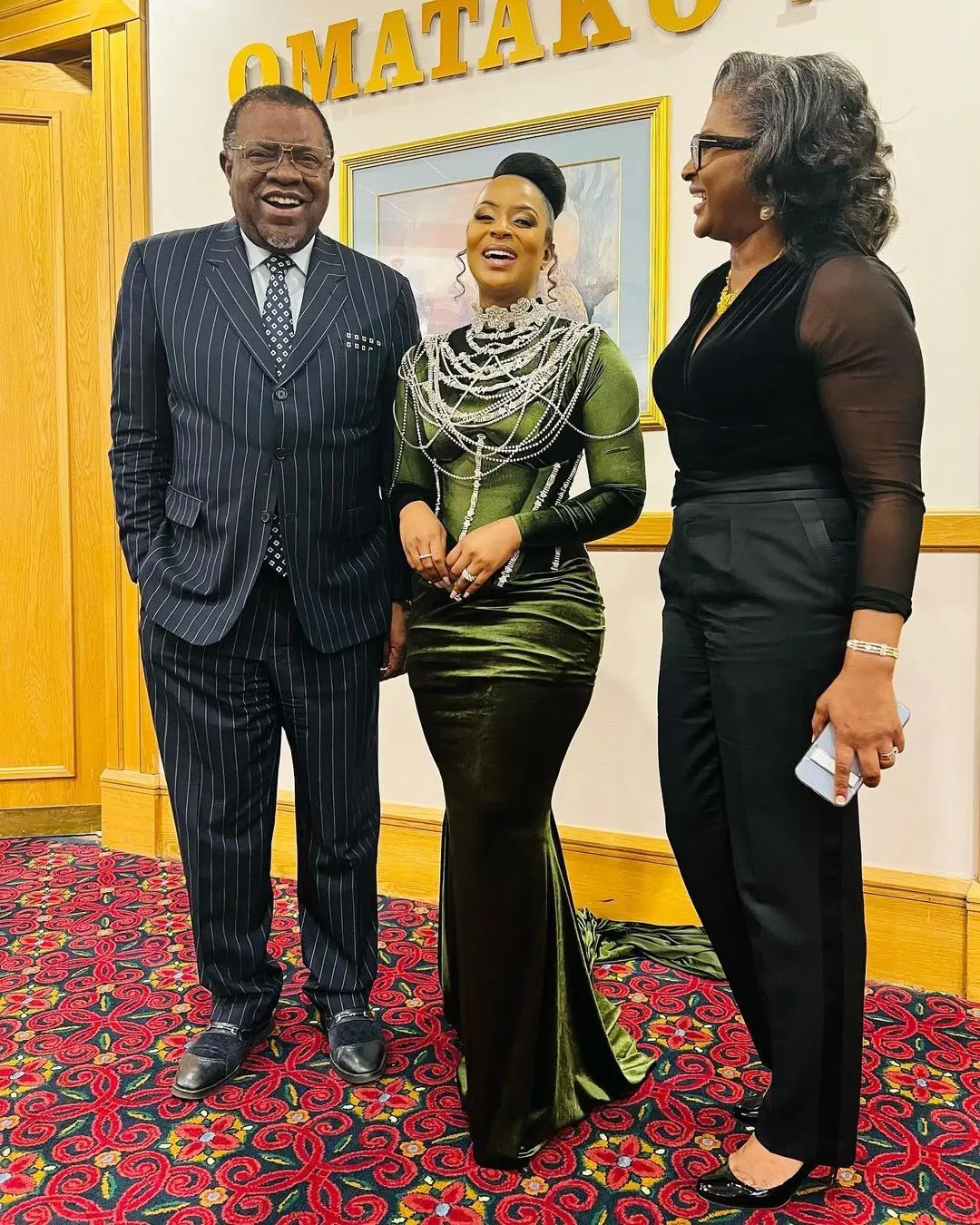 South African actress, Jessica Nkosi is honoured to rub shoulders with the President of Namibia and the First Lady.
The actress was in Namibia for a fund-raising event which gave her the opportunity to meet with the important personalities.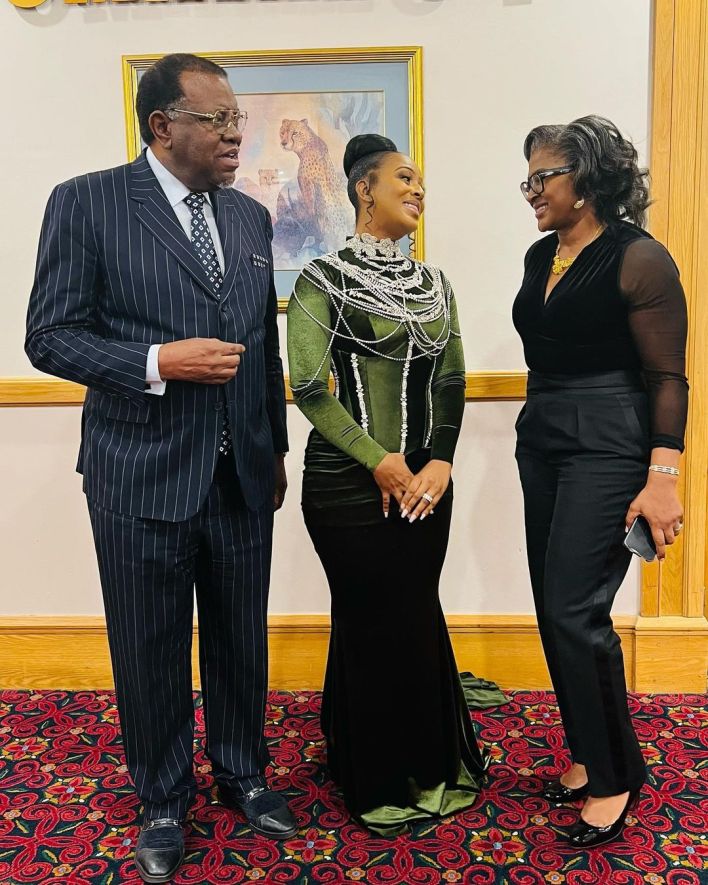 "The President and First Lady of Namibia… Dr Geingob and Mrs Geingos… 🇳🇦 Yes… I met them. It was an absolute honour to get to meet them. My trip to Namibia was already amazing and meeting them just added a massive cherry on top. Thank you to everyone one that I came across in Namibia, I felt so safe, there was so much love and kindness all around. Thank you Namibia, the land of the brave," she said.