Actress Jennifer Lawrence Debuts Baby Bump
Actress Jennifer Lawrence Debuts Baby Bump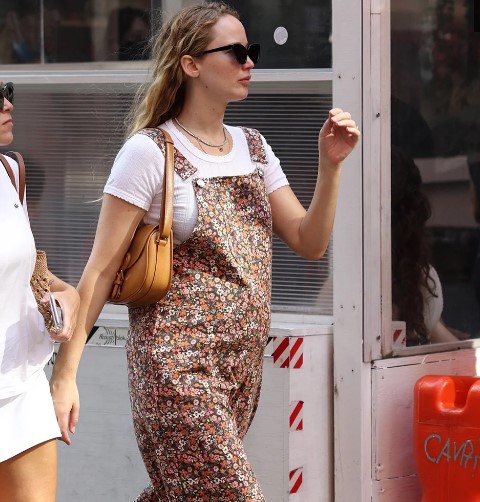 Lawrence and Maroney were first linked in June 2018 and the star and the art dealer, 37, were engaged the following February.
The couple tied the knot on Oct. 19, 2019, in Rhode Island.
Maroney and the Red Sparrow star held a wedding reception for 150 guests, including celebrity friends Adele, Amy Schumer, Kris Jenner and Emma Stone.
In June 2019, Lawrence called Maroney "the greatest human being I've ever met" while speaking on Catt Sadler's podcast, Naked with Catt Sadler.
He really is, and he gets better," said the Silver Linings Playbook actress.
When asked why she chose to marry Maroney, Lawrence continued, "I don't know, I started with the basics: 'How do I feel? Is he nice? Is he kind?' "
"It's just — this is the one, I know that sounds really stupid but he's just, he's — you know. He's the greatest person I've ever met, so I feel very honored to become a Maroney," she added.