Actress Inno Sadiki bags a masters degree
Actress Inno Sadiki bags a masters degree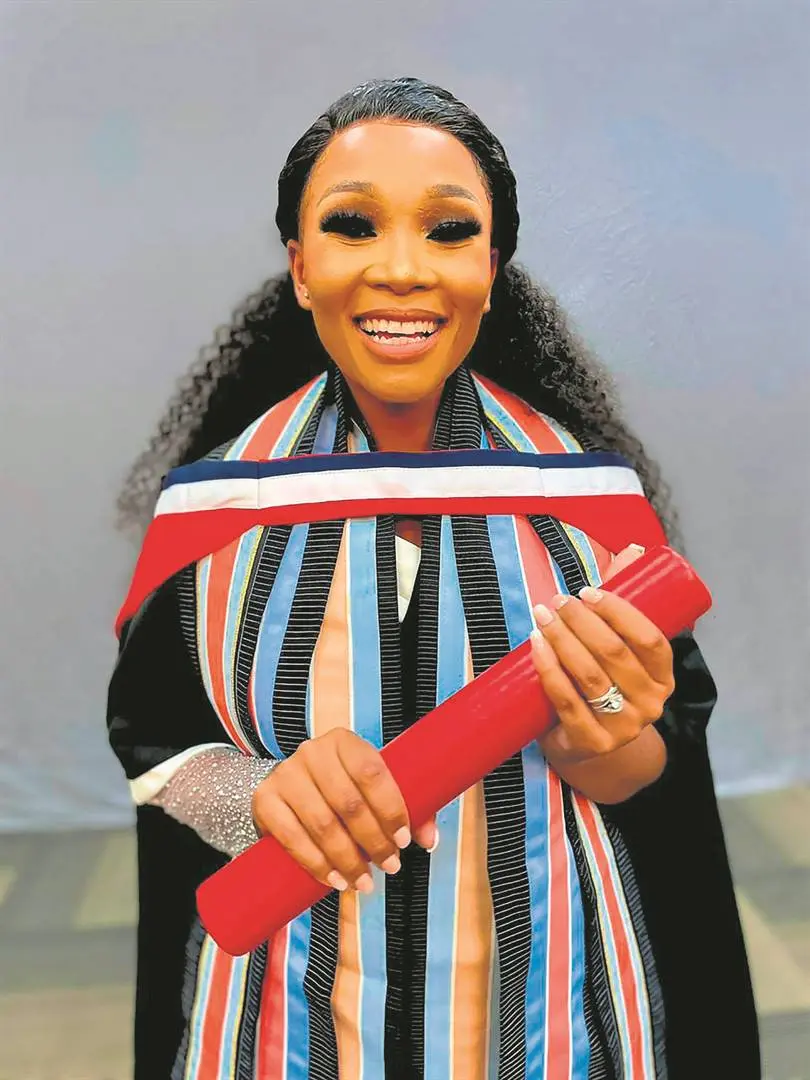 SKEEM Saam actress Inno Sadiki's master's degree is aimed at inspiring people who have gone through failure.
Inno, who plays Sthoko on the SABC1 show, bagged an MFA in motion pictures under film and TV from Afda.
The 34-year-old mum of two said getting the qualification was solely to inspire people.
"I always tell the story of how I once failed in high school. That was hard because I had to always compete with myself and prove to myself that I am not the failure I saw on that report. This has been what inspired me to get to where I am. I've always wanted to be an inspiration. I didn't grow up with parents, there was always a negative narrative around that and I didn't want to be that. Just because I'm an orphan doesn't mean I can't do certain things or be educated," said Inno.
She said the journey to get her master's degree was tough.
"I started it in 2017. I took a gap year in 2018 because I was pregnant and wanted to focus on that. Getting this is one of the hardest things I've done," she said.
Inno said a doctorate is next on her list.