Pics: Actress Enhle Mbali's parenting ability questioned
Pics: Actress Enhle Mbali's parenting ability questioned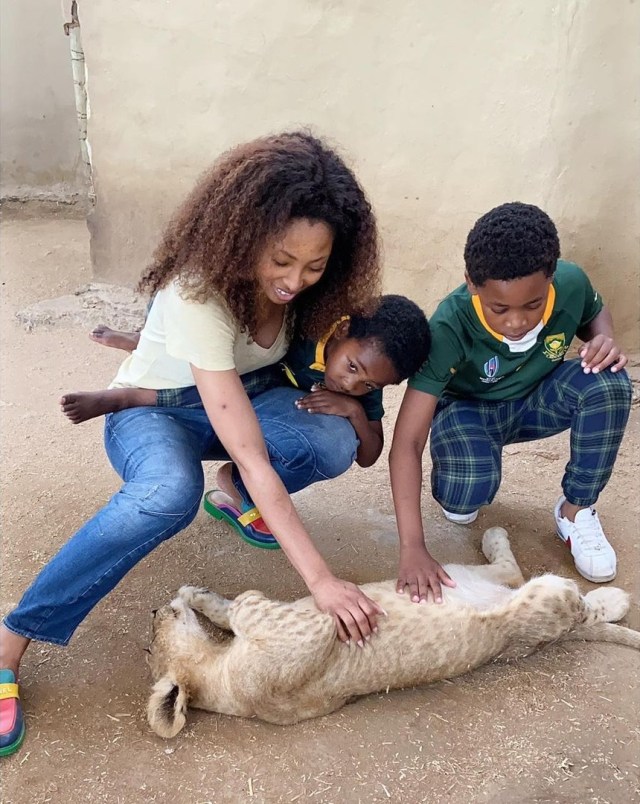 Enhle Mbali left us in stitches when she posted a picture gone wrong of her boys. With the way Mbali slays and is always on point, her babies wrinkled uniform left us wondering if the single mom misplaced her iron.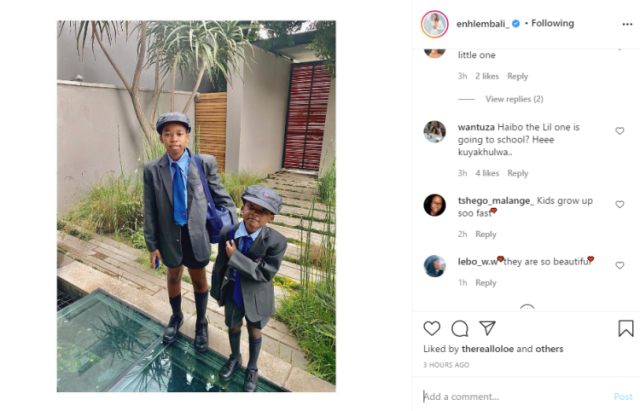 Posting her sons' back to school pictures just like all the other Private School moms, Enhle's pic sets Instagram in frenzy. Masses point out the older son's wrinkled blazer. Probably the single mom gets too much excitement to notice or she simply has no house maid.
The Isibaya actress and businesswoman is struggling to get it together after her divorce with DJ Black Coffee. The duo split up after four years in a messy divorce. Demanding R131 000 monthly allowance among other things in the divorce settlement, the actress' plea is falls on deaf ears.
Still trying to figure out single parenting, people ought to cut her some slack. With the divorce sending her to depression, the actress is doing well so far. Let's hope this is not a sign that she is about to fall off the wagon.