Actress Enhle Mbali dumps her wealthy boyfriend Peter Sebiloane who is way richer than DJ Black Coffee?
Actress Enhle Mbali dumps her wealthy boyfriend Peter Sebiloane who is way richer than DJ Black Coffee?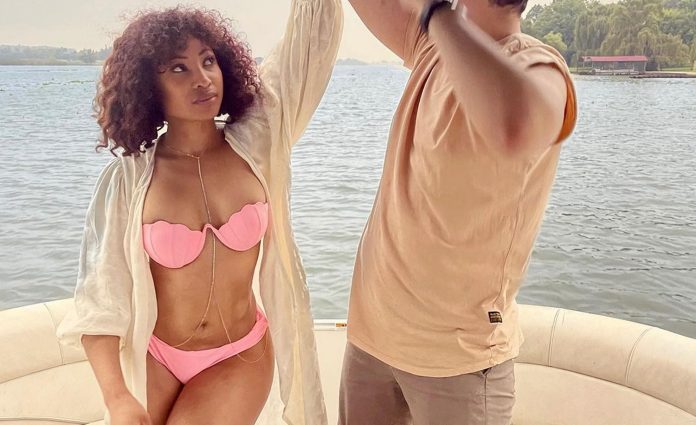 DJ Black Coffee's ex wife and actress Enhle Mbali has reportedly broken up with her boyfriend Peter Sebiloane.
The actress was rumoured to be dating the millionaire businessman months ago, following her divorce from Black Coffee.
Mbali Enhle appeared to have found new love in Peter Sebiloane, a wealthy businessman from Johannesburg before things took an unprecedented turn. Reports say the two of them met through a mutual friend.
Enhle Mbali and Peter were said to be all over each other at Mamkhize's extravagant thanksgiving which was held this year, but their love story is reported to have suddenly ended.
However, Mzanzi has been shocked by Peter Sebiloane's business connections and business empire.
Many people have asked who Peter Sebiloane is, what he does for a living, and how much he's worth after he managed to attract DJ Black Coffee's ex wife who is a bubbly actress.
Reports say that Peter Sebiloane is a well-known entrepreneur and philanthropist. He also started EduScimat, which is credited with bringing advanced math and science teaching to South Africa. It has also come out that he is one of the people who changed how it was taught in South Africa.
Most of his clients are government agencies and large businesses. It was also interesting to learn that EduScimat is the biggest interactive company in Africa and has been growing around the world recently.
Sebiloane owns a lot of land and buildings. Aside from his business empires, it has been said that the business tycoon also owns land along the Vaal River. He also owns a $30 million house in the northern suburbs of Johannesburg called Eagle Canyon. The tycoon also has several B&B-listed properties all over the world.
Private jets and a fleet of fancy cars
Reports say that Peter Sebiloane was once in the news because he was said to be the first black businessman to own a private jet in his name. The businessman also has a collection of rare cars, such as a limited-edition 458 Ferrari, several Bentleys and Mercedes-Benzes, and some very expensive limited-edition G-Wagons.
As of 2022, it is thought that the businessman is worth about R980 million. But there's a rumor that he's worth R1.5 billion because some of his properties and businesses aren't in his name.
According to reports, this makes the businessman R80 million richer than Black Coffee, who is the richest DJ in Africa.