Actress Enhle Mbali And Black Coffee Rumoured To Have Reconciled?
Actress Enhle Mbali And Black Coffee Rumoured To Have Reconciled?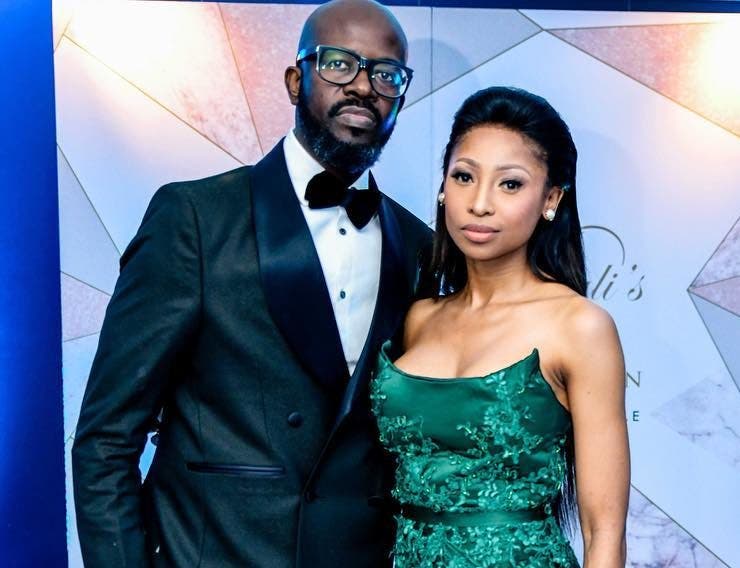 The Podcast and Chill team closed the year off with a bang with their last episode of 2021. Monday episodes see the team, Sol Phenduka, MacG, and The Ghost Lady talking about trending topics from the week before.
In the words of Da L.E.S, "just because MacG said it, doesn't mean it's true," so one might have to keep that in mind because he told chillers that Enhle Mbali Mlotshwa and Black Coffee, are back together.
In the episode, they also spoke about Vusi Thembekwayo gender based violence allegations made by his wife. The motivational speaker then released a statement where he threw his wife under the bus by alleging she deals with substance abuse.
The Podcast and Chill team discussed this issue and said Vusi was wrong for throwing that sensitive issue out in the public. Sol mentioned that he could have just mentioned that in court and not let every body know about it. Just for the sake of protecting the mother of your kids and wife.
MacG on the other hand wanted to close the topic off by saying he does not like discussing couples' issues because they end up getting back together.
He made an example out of Enhle Mbali and her soon to be ex-husband, Black Coffee.
"I hate talking about couples…I mean look what happened to Enhle and Black Coffee. She came out talking about GBV, he is not paying electricity, not they back together," he said.
Enhle Mbali did accuse Black Coffee of abuse and wen she lost her court battle with him, she promised to talk and reveal everything.
But that was promised months ago and she has still not said anything. She had released a documentary where she speaks about moving on but also touched on how she helped build Coffee.
"I've heard a lot about who Enhle is but none of that is my narrative. I am not an angry black woman. I am, however, a woman who had to stand for herself. This problem (Black Coffee) came to me. While I was home relaxing, celebrating myself with friends, this problem came to me and when I fight this problem, the problem becomes a victim," she said.
"Walking on to sets where everyone has a perception or a narrative of me that simply isn't true. I am not a gold digger. I found a man who had opportunity in his mind and we made a decision to build together and now he is built. I agreed to take parts of my life that were so important to me and put them aside to make this work. To make forever work and it didn't," she said.
"I am a woman who helped build her man. I am a woman who created a shell to protect her family."
"I'm not a victim. Even though at times the pain may feel that way or has felt that way, I am not a victim. I am a woman who helped build her man. I am a woman who created a shell to protect her family even though my name was splashed all over newspaper, thrice four times a year, it's okay, I have lived through it and you have watched me publicly heal, hurt, create success of myself. Take nothing and turn it into something.
Even when there was a thousand fingers pointing untruths at me, here I am…I have turned this narrative that doesn't belong to me, a gold digger, the mean woman who wants to take everything from this man. I have turned all of that and turned it into something."
Enhle then revealed that women have contacted her and told her how they look up to her for fighting this public fight. "I speak in one voice but there's a whole lot of women echoing what I'm saying, holding my hand and tapping my shoulder and for that I am forever grateful.
"I couldn't have done most of what I have done without your experiences. I see my inbox, I get the texts from women I have never met who've been through similar situations, the women I walk past in the street who say, 'babe I wish I had the strength you had. You are doing the right thing never feel like you're doing the wrong thing."