Actress Deli Malinga reportedly not leaving 'Umkhokha: The Curse'
Actress Deli Malinga reportedly not leaving 'Umkhokha: The Curse'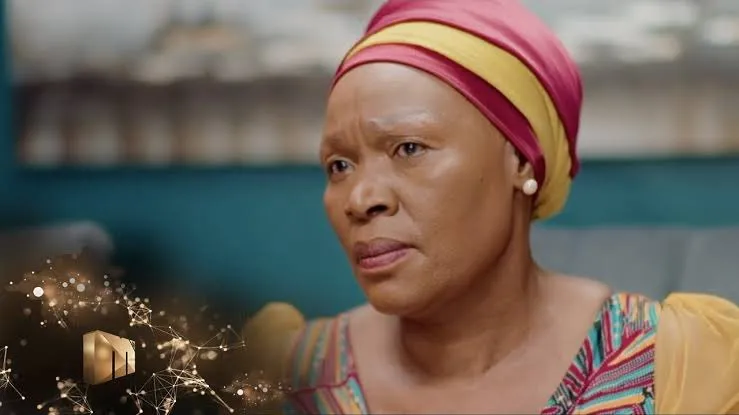 Ex-Generations actress Deli Malinga who currently plays the role of Mamzobe in Umkhokha: The Curse is staying with the telenovela.
Entertainment commentator Phil Mphela has announced that Umkhokha: The Curse actress Deli Malinga is not leaving the show.
This comes after isiZulu publication Isolezwe reported that Uzalo actress Baby Cele might replace fan-favourite actress Deli Malinga as Mamzobe in the telenovela.
A source revealed from the production revealed that Malinga was reportedly not happy with the treatment and resigned from the Mzansi Magic faith-based telenovela a few days ago.
Rumours of award-winning actress Deli Malinga leaving the show began a few days ago when isiZulu publication iLanga News reported on Thursday, 28 September that the actress might be leaving the show.
The SAFTA winning actress Deli Malinga recently revealed to Sunday World that there are other roles in the pipeline which she couldn't mention yet.
"I am shooting a few scenes in a fun drama, but they are nothing like MaMzobe," she tells the publication.
TV:

Deli Malinga staying with #UmkhokhaTheCurse

The actress playing Mamzobe on the telenovela is staying with the show until the end of the season.

Deli Malinga is contractually obliged to be with the show until the season contract ends.

Barring a resignation or her being… pic.twitter.com/hP4GJoZtJl

— Kgopolo (@PhilMphela) October 17, 2023
According to Isolezwe Baby Cele might be the new MamZobe on #UmkhokhaTheCurse pic.twitter.com/6giz1LKjVF

— Jabulani Macdonald ⚡️ (@Jabu_Macdonald) October 12, 2023