Actress Connie Ferguson receives heart-melting surprise after resuming work – VIDEO
Actress Connie Ferguson receives heart-melting surprise after resuming work – VIDEO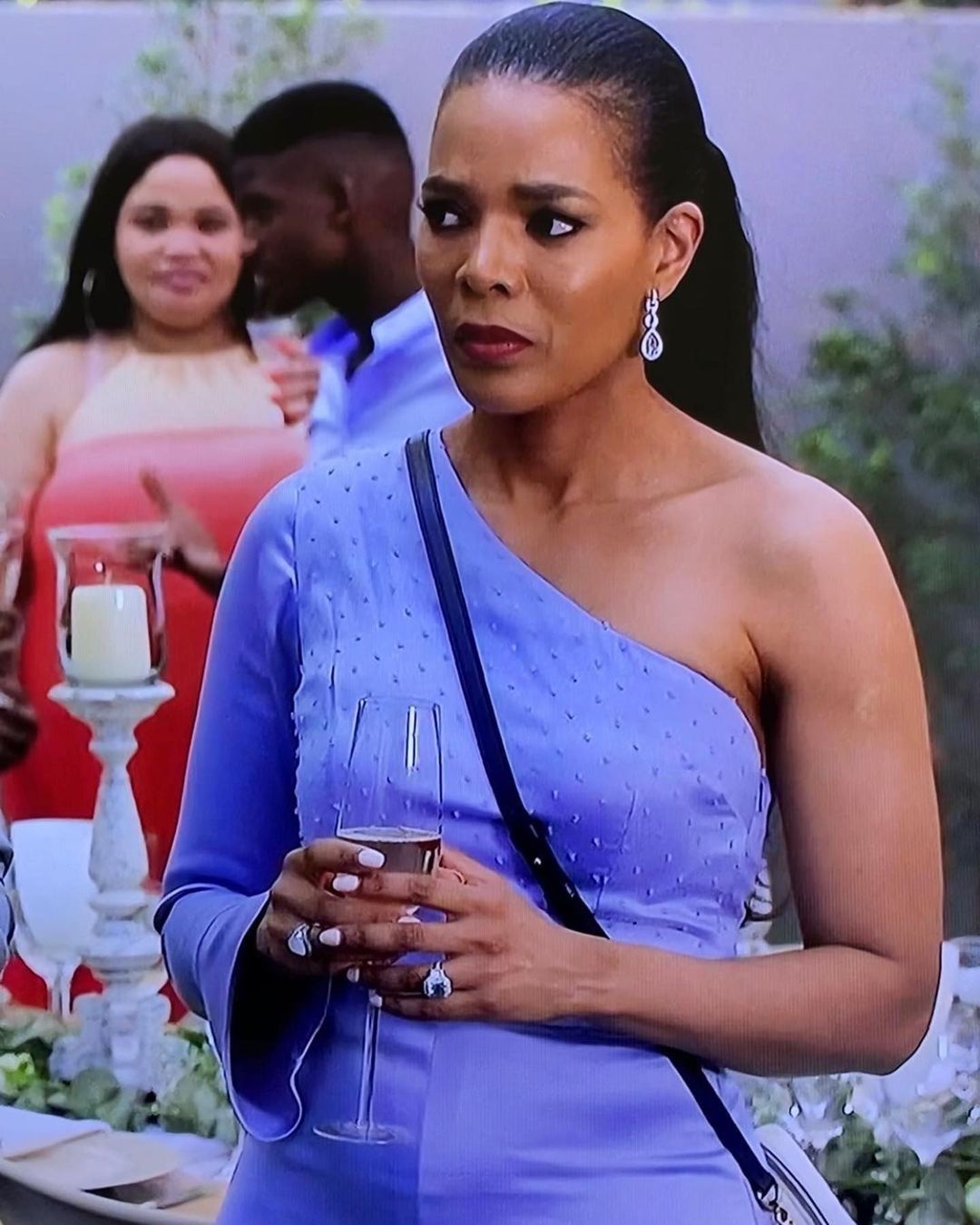 Connie Ferguson has resumed work, and she got a pleasant surprise from other crew members. The actress lost her husband, Shona Ferguson who is a producer and actor in July 2021; she's resumed work to continue his legacy.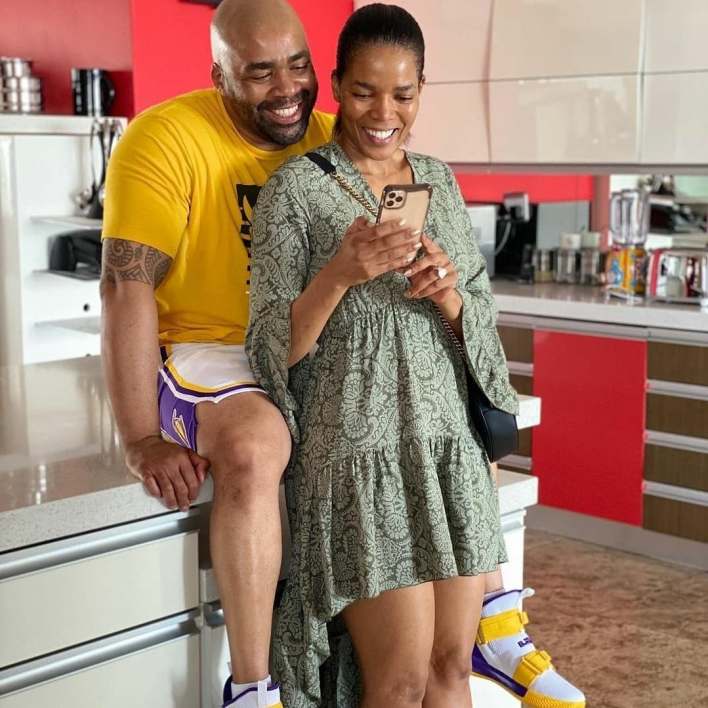 Taking to Instagram, she shared videos and photos revealing the warm welcome she got from her co-workers. Connie's office was filled with balloons and gifts, and it was a heart-melting gesture to her.
Some of the artists also penned down a beautiful but short welcome note to her.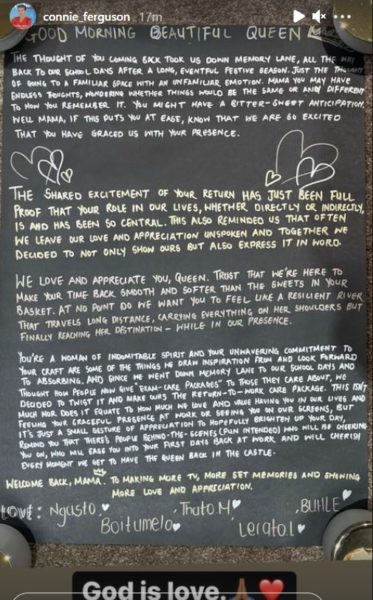 Reacting to the gifts and act of love showered on her, Connie gave a new slate for work operations.
Executive Producer: GOD
Director: JESUS
Starring: THE HOLY SPIRIT
She also thanked team Queen and Ferguson Films for the kind gesture.
"I love you all so much! Thank you for today.🙏🏾 It's good to do what you love knowing it's for a purpose bigger than yourself. I'm grateful that we continue to walk this journey together, and all our wins and victories are to the glory of the almighty God. In the name of our Lord Jesus Christ."