Actress & comedian Celeste Ntuli opens up on empowering herself by living her truth
Actress & comedian Celeste Ntuli opens up on empowering herself by living her truth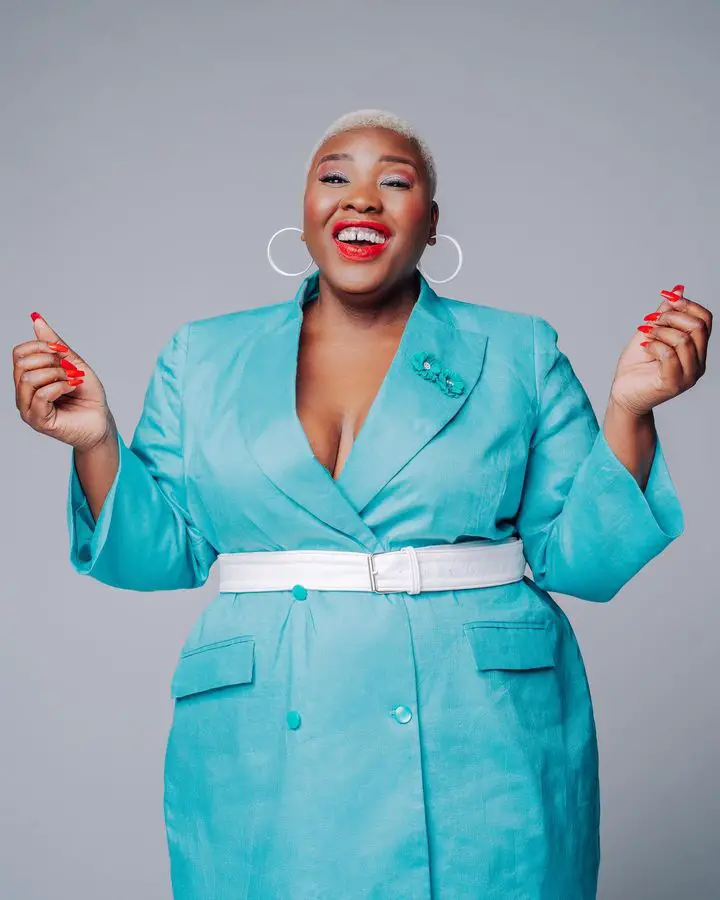 Popular South African actress Celeste Ntuli has created a name for herself on the comedy circuit with many referring to her as the queen of comedy.
Ntuli has evolved so much since being the first local female comic to record a one-woman show DVD and hosting numerous shows across the country.
The former 'Isibaya' actress is gearing up for her comedy show, 'Celeste Ntuli and the big dudes', which also is part of her birthday celebration as she turns a year older on August 25.
Ntuli explained that she chose the name because she wanted to pay homage to the late icon Brenda Fassie and the Big Dudes, but in her case the big dudes are comedians.
The big dudes are – Isaac Gampu, Tats Nkonzo, Roni Modimola, Chris Mapane and Felix Hlophe.
"This is the first of many line-up shows I will do with big dudes of comedy," she explained to the publication.
"A female comedian will be the big dude as long as she is big in her stand up, not popular but big enough to have a great set and can be a headliner on her own. Which is another reason why I chose big Dudes as a name.
"I chose the line-up of hilarious comedians who have been doing this for years, some more than me."
The actress believes that anyone can make it in comedy – female or male – you can make it, as long as you are funny.
"Comedy is one space that really has less discrimination. It's about individualism in terms of how one delivers comedy is what makes us different from each other. To females out there, I will just say just do it," she encouraged.
"In fact there are more comedians now on a comedy circuit which makes me happy."
When it comes to the comedy Ntuli delivers, she uses her personal experiences as a woman – her daily life struggles, challenges, and wins. "I question a lot, most of my material is based on things I question.
"As women we never run out of things to question about ourselves in the workplace. I mean these days even the question of what a women is a controversial question in the midst of the gender-bending society."
Over the years, the meaning of the battle cry of South African Women "Wathint' abafazi, wathint' imbokodo" (you strike a woman, you strike a rock) has evolved, meaning different things to each individual.
Ntuli, shared with IOL Entertainment what it means to be imbokodo in 2023, explaining that the term has trapped and robbed black women of their femininity.