Actress Candice Modiselle In Hospital
Actress Candice Modiselle In Hospital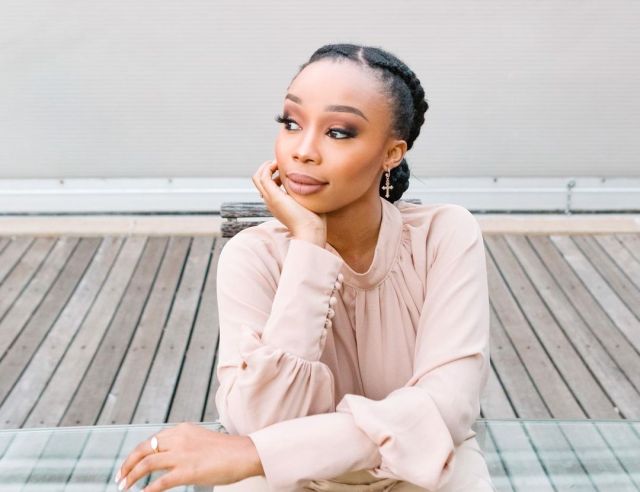 Actress Candice Modiselle responded to a desperate call of a young woman who is battling Cystic fibrosis.
The young lady tweeted that she needed sanitary towels at the hospital urging anyone who can help her to come through.
She tweeted: "Good morning, anyone to visit me with a pack of pads please didn't anticipate staying for this long. this is going to be my home for some. Brenthurst hospital."
A few hours later she posted few pictures of her and the former Generations: The Legacy star thanking her for coming through.
You guys 🥺🥺she came and got me flowers too and she's so sociable basically loud just like me😍😍😍I'm so blessed, thank you for the continuous support, I always tell people I'm a Twitter's child because you all mother me so well 🥺🥺I'm so grateful @CandieModiselle Thank you pic.twitter.com/zmfNhCYTxG

— Cystic Fibrosis warrior💜 (@NkhosiLa) June 2, 2021
Speaking about kindness on her Twitter thread, Candice said people are struggling with different things, she encouraged people to show a little more kindness.
And I know KINDNESS isn't necessarily popular on this here bird app. But for people that know the daily struggles most encounter, we can afford to put the clout-chasing mean-spirited tweets on hold. Everyone is just trying to get by at this point.
The young lady has also previously tweeted that she wishes to meet her favorite celebrity Natasha Thahane.
Many were touched by the tweet and tagged Natasha hoping for her response, she eventually responded and ensured everyone that she saw the tweet and she will be in touch with the young lady.
Since I'm at the end stage of Cystic Fibrosis and pancreas blocked meaning no food is digested,I ask you give me love,I know my day is close may 3 wishes come true before my time comes. Meeting @Natasha_Thahane & @MimoMokgosi then inspiring the world. My time is too close 😭😭😭 pic.twitter.com/B28wGt1zVZ

— Cystic Fibrosis warrior💜 (@NkhosiLa) March 25, 2021