Actor Zuluboy opens up on why he left Durban Gen
Actor Zuluboy opens up on why he left Durban Gen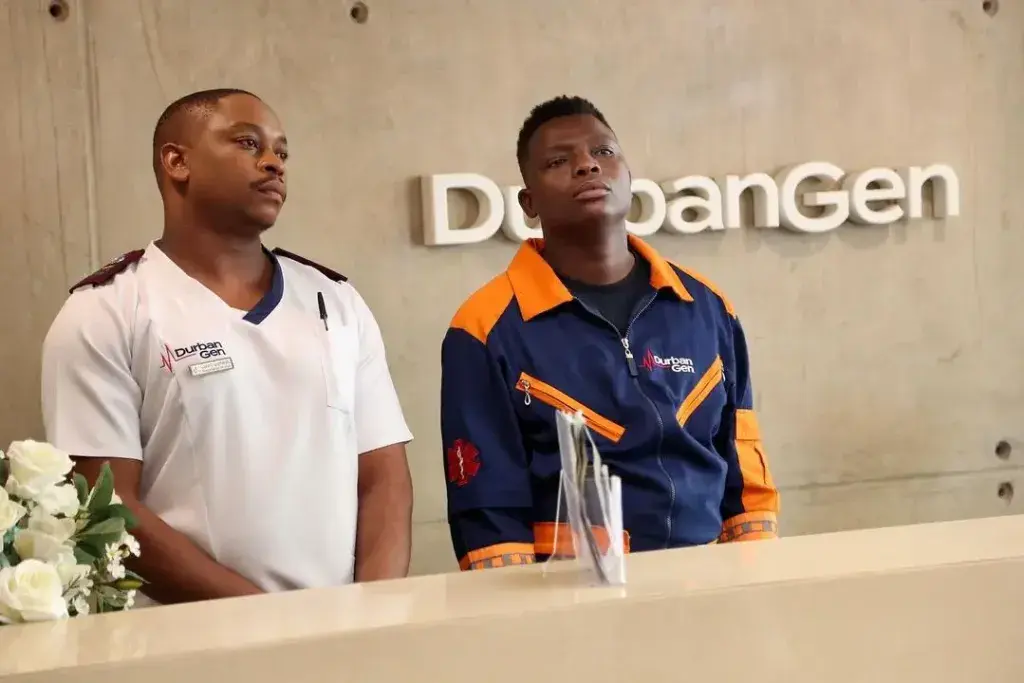 'I wasn't fired!' Zuluboy 'Macgyver' opens up about why he is leaving Durban Gen
Macgyver has been an important character in Durban Gen as a show since its debut on Television. His character brought the perfect strike between fun and drama, which kept viewers glued to their screens. The funny paramedic has been through many ups and downs on the show, but he found a way to make it funny.
Macgyver proved to be unlucky in love as he tried a relationship with Nurse Sne but was turned down and brother zoned. He also had several unwanted advances from Matron Nkabinde after a mixup led her to believe Macgyver was in love with her. His crush on a fellow paramedic bore no fruits as it turned out she was gay and seeing another woman.
However, there is one thing that Macgyver was known for his passion and drive to make it as a musician. He even got opportunities to work with a big producer on the show and helped a child realise his dreams and go to America. This is one thing he has in common with the actor who plays his role.
Recently news broke out through the grapevine that Zuluboy was leaving the show after two seasons on the drama series. The gossip was that he was let go by the producers because he was hard to work with and demanding. The entertainer has taken to social media to set the record straight on the rumour and address the issue.
In a post made on Instagram, Zuluboy stated that he is set to leave Durban Gen, but the reasons circulating are not genuine. The actor said that he wants to work on other projects and has given producers notice in that regard. Both the parties are parting ways on peaceful terms and look forward to working together in the future.
Durban Gen will be cancelled at the end of its second season, and many actors will find themselves out of work. Though Macgyver will be missed on the show, we wish him the best in his new endeavours.