Actor Siv Ngesi dragged for revealing his inner persona named Sivanna
Actor Siv Ngesi dragged for revealing his inner persona named Sivanna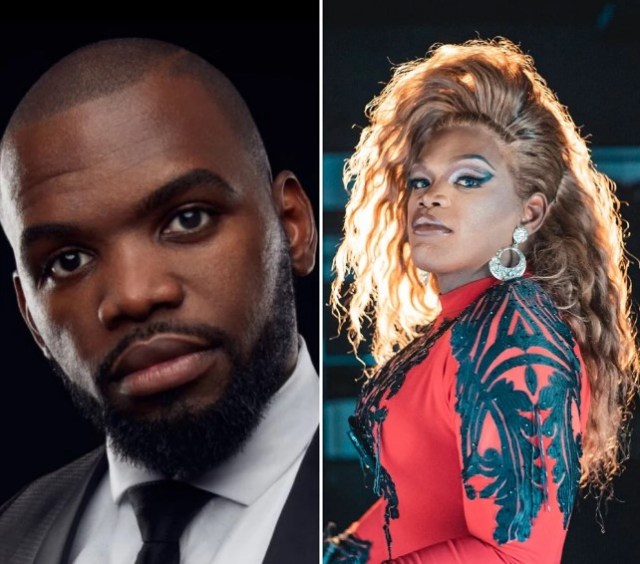 Comedian and actor, Siv Ngesi has been pulling surprises on Mzansi and his latest one blew everyone's mind.
Siv revealed his new drag persona on social media on Thursday 21 January.
He took part in the #BussItChallenge that's been taking over the internet.
He transformed from his gym clothes to his drag persona, which he named Sivanna.
The comedian also shared a video of the makeover on Instagram. It was done by Cape Town drag queen, Manila Von Teez.
He went through a complete makeover, which started from him shaving his beard to getting fake hips. In the video, Siv said he had always wanted to be in drag.
"I think I've always been inspired by drag and drag is an incredible art form. I've always wanted to be in drag, but I always had a beard and now I'm shaving my beard off, going full length," he said.
Siv started by dressing as a ballerina in December and followed it up with pole dancing. He spoke to Daily Sun about these transformations last month and also shared he would like to be a drag queen one day.
"I just want to break stereotypes that exist in society that some things are reserved for certain genders.
"Other than that, I am doing this for myself as I am the type of person who always steps out of his comfort zone and is open to trying new things. I am all about doing things that are fun and challenging," he told The People's Paper.
He also said he didn't care about what people were saying, as he was getting a lot of backlash
"I don't care what people say because I'm doing my own thing. I do not need anyone's validation because whether you do something with your life or not, people will have something to say," he said.
I introduce to you , "Sivanna! #dragqueen pic.twitter.com/PLuIGtXyzl

— Siv Ngesi (@iamSivN) January 21, 2021
I had to get involved #BussItChallenge #dragqueen 🌈 pic.twitter.com/WbUCQ7AlDM

— Siv Ngesi (@iamSivN) January 21, 2021