Actor Mduduzi Mabaso's on-screen wife can't get enough of him
Actor Mduduzi Mabaso's on-screen wife can't get enough of him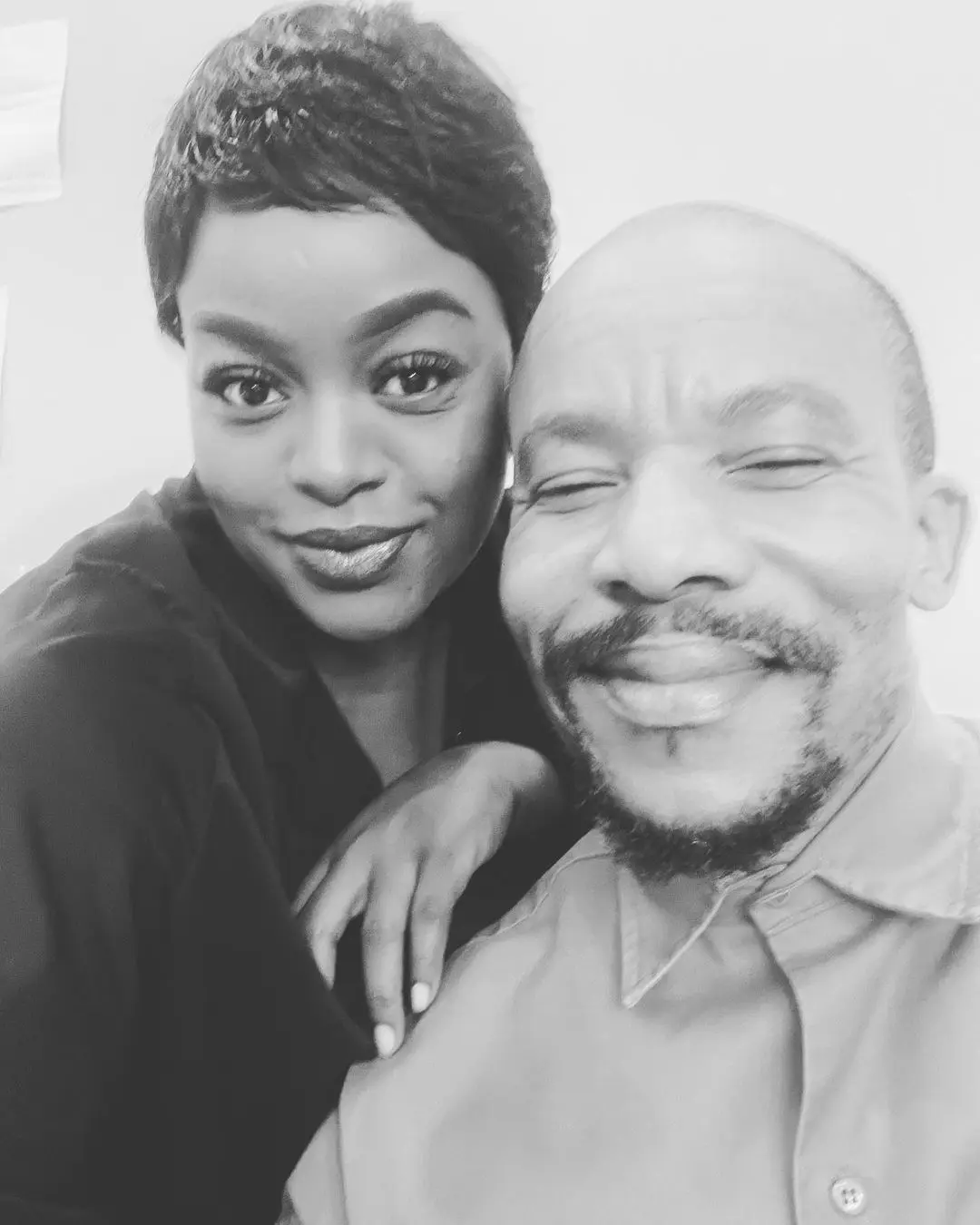 MDUDUZI "Mdu Khekhe" Mabaso is getting praise from fans and his on-screen wife, Vele Manenje.He plays Mgedeza on Diep City.
Vele, who plays Mgedeza's wife Maureen took to Instagram and thanked Mdu for being honest, loyal and holding her hand on the Diep City set.
She wrote: "This is obviously going to seem bias but ke ngi hlanganaphi lapho mina (why would I care)? @mdukhekhe 'Gedi Gabadiya' is legit at the top of my list via my favourite actor.
"Every day on set with you is like a masterclass to me. I spend most of my time with you on set. Over the months I have watched a movie within a movie. I still get goosebumps when I watch onscreen because of your ethic, loyalty to your character, honesty and love for your craft.
ALSO READ : Zodwa scores herself a major TV gig
"I've seen you bury yourself in the story and allow the character's mind, spirit and soul take over you. I hardly tell you this my friend because I'm always out of words after we tell our story.
"I believe there's nothing I can say that you don't know yet but you know what I appreciate your talent and appreciate the friendship, brotherhood and the ability to use your wisdom to create the best and safest space to tell our stories.Danko."
Her friends and fans couldn't agree more as they commended Mduduzi's acting skills.
"Yaa ne… This one here… He's godly @vele_manenje You are amazing Mooksila."Salaelo Mannya wrote: "This man gets a message of love and praise with every episode. Yhu. What a blessing to the arts."