Actor Israel Matseke-Zulu hides his amputated leg in public (Photos)
Actor Israel Matseke-Zulu hides his amputated leg in public (Photos)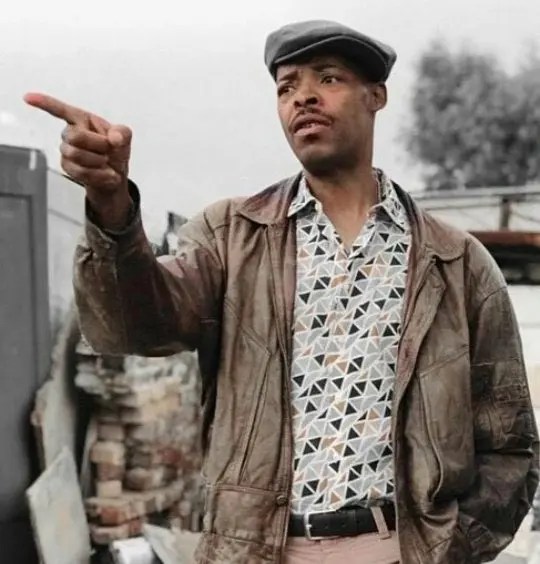 Gomora actor Israel Matseke-Zulu who is popularly known for playing Don in the Mzansi Magic telenovela recently went public with his amputated leg.
He celebrated his 46th birthday with his family and close friends this last month.
The seasoned actor had his right leg amputated following his struggle with gangrene.
Matseke-Zulu is seen hiding his right leg in photos at his recent birthday celebration with his family and industry friends.
The actor confirmed he had to exit the popular telenovela last year due to gangrene.
An article by a local publication reported that the actor had an operation that saw his right leg being amputated.
A mole revealed that he had an operation at a Sandton hospital in November.
Fans of the actor have been worried about him since he opened about his struggle.
He said he was struggling to get around on set and was using a wheelchair during his last scenes.
He also revealed that he was using crutches weeks before he went to have his right leg amputated.
A local publication also reported that Matseke-Zulu spoke to them on 10 December and confirmed the operation on his right leg.
He also stated that he was not ready to talk about his operation as yet and needed time to process what happened.
He revealed he was recovering from the surgery, and he is doing well at home.
Industry friends such as Lady Du and fans have wished him well on social media following his surgery.
Pictures of him celebrating his birthday were shared on Facebook by Lavas Mohlala.
He also recently went on an interview on SABC 2 where his right leg was shown vividly.
He was interviewed by the Real Housewives of Johannesburg reality star and TV host Lethabo Lejoy Mathatho on a show called Leihlo la Sechaba.