Actor Israel Matseke-Zulu bares his amputated leg
Actor Israel Matseke-Zulu bares his amputated leg
Award-winning actor Israel Matseke- Zulu, who had his leg amputated in 2021 due to his battle with gangrene has revealed his leg on his podcast. The talented star Israel Matseke-Zulu, who exited Gomora in 2021 because of his battle with gangrene also reveals the doctor who saved his life and his leg in the March 2023 video/podcast.
In the video, the star is seen walking to the hospital with his crew and introduces his audience to the doctors and nurses who saved him. We also see him taking off his prosthetic leg, showing his amputated leg for the first time since the operation.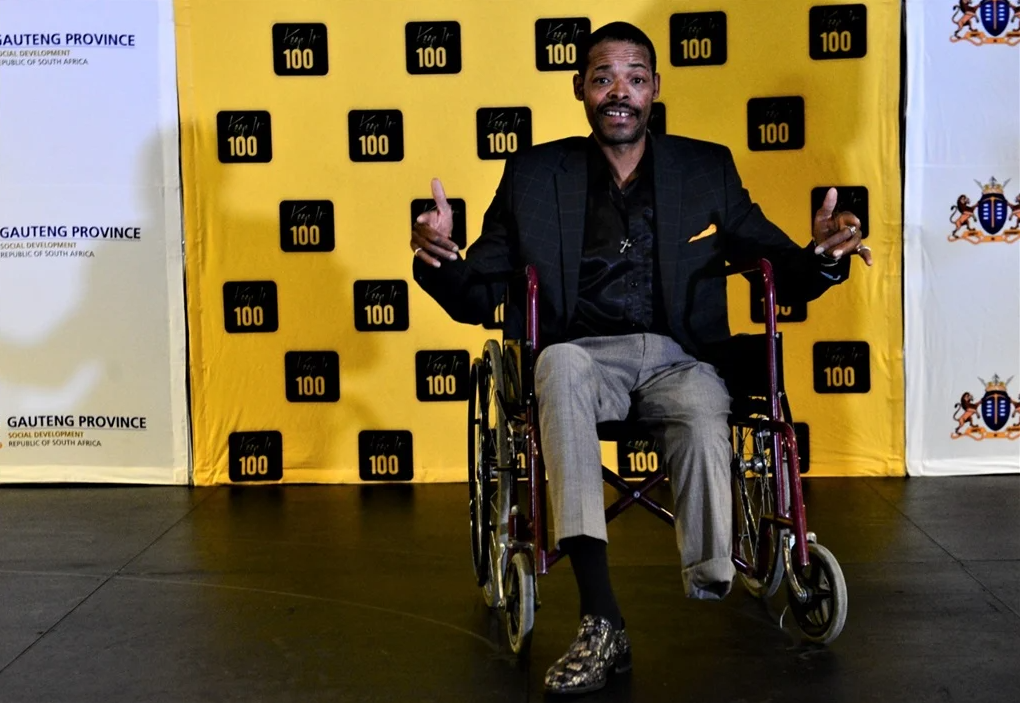 The doctor rubs medicine/ointment on his amputated leg, places a plaster afterward, and puts back his prosthetic leg. The actor Israel Matseke-Zulu revealed in a January 2022 interview with Sunday World that he was avoiding medical examinations at the hospital even though he was in pain. I was living in hell for seven months. I would sleep on a couch for seven months every night because when I tried to sleep in bed, the pain would be unbearable."
"After proper medical examination, they discovered that I had gangrene in my leg and that there was a terrible infection in it. They advised me to have my left leg amputated because it would end up affecting my kidney or my other leg.
ad
Speaking to Sowetan's sister publication TshisaLIVE, the actor revealed in February 2022 that he had no idea he had gangrene for all those years because the condition only worsened when he was shooting for Gomora. He went to numerous doctors, but they couldn't understand what it was.
"I started to be very ill while I was doing Gomora in 2021; I think I was working with them from March to August. By August I had full blown pain and couldn't walk, but originally my illness started six to seven years ago.