Acteress Omuhle Gela Blasts A Bolt Driver For Rape
Acteress Omuhle Gela Blasts A Bolt Driver For Rape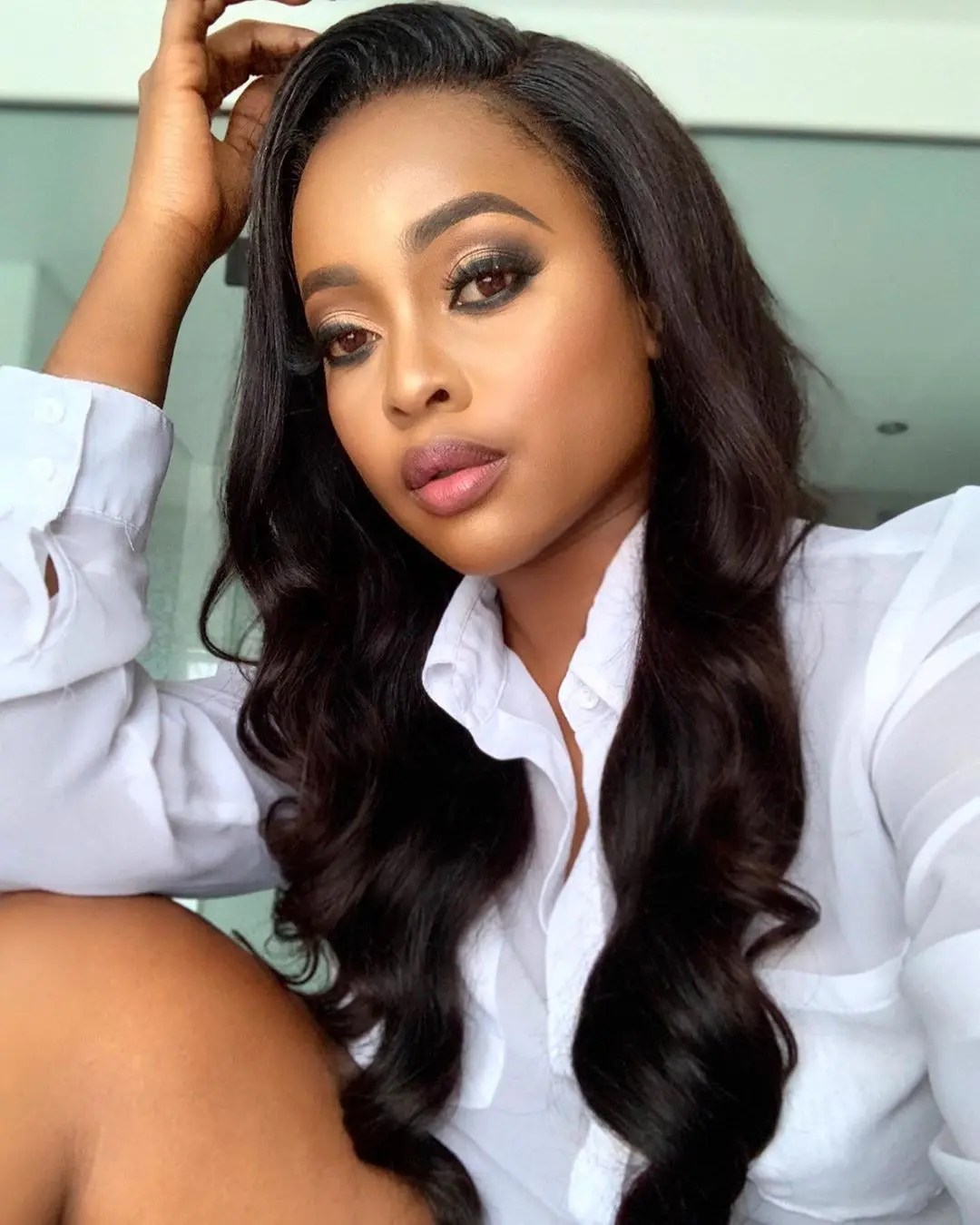 Actress Omuhle Gela and other celebrities including Imbewu star Kay Sibiya have taken to their social media platforms to blast a Bolt driver following rape allegations.
Omuhle also opened up about her experience with Bolt drivers. She said she has deleted the app after she had a horrible experience a few days ago.
She wrote, "ENOUGH IS ENOUGH. I've had a horrible experience with @bolt_southafrica with a driver swearing at us and threatening us, and a few days ago I witnessed a co-actor (female) of mine being sworn at by a driver. Now, this. I've deleted the app…"
She urged people to be careful also adding, "This BOLT has criminals transporting young women daily. It is NOT SAFE. Be CAREFUL guys and girls, drivers are registered in different vehicles and a different car or driver comes, are these drivers even screened??"

According to the post that Kay Sibiya shared, a young woman was allegedly raped by a Bolt driver in Cosmo City this week.
She said she was on her way home from the gym when the driver started prophesying her. She revealed that he told her things that are really happening in her life, and she started getting comfortable with him.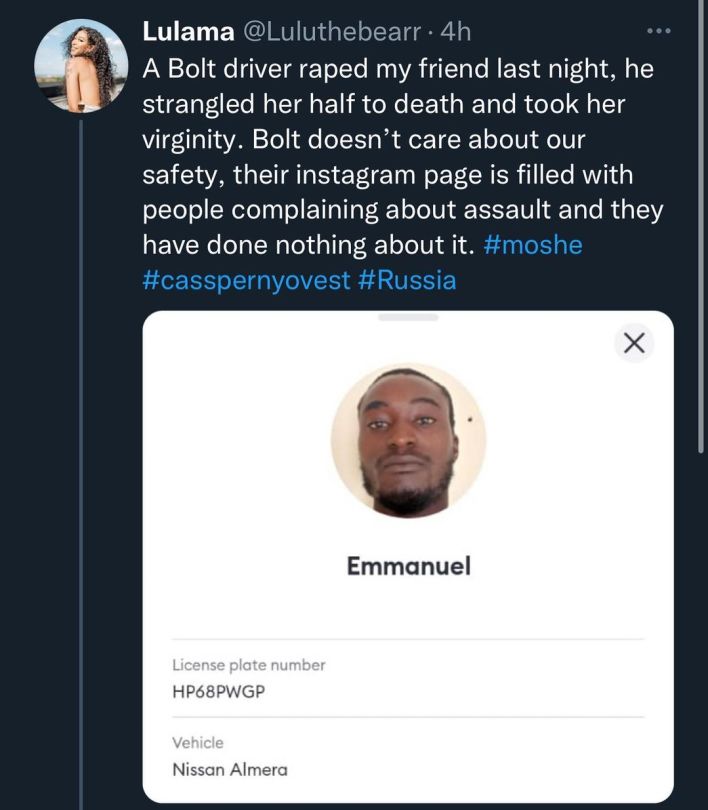 "We arrived at the destination and he ended the trip. We continued with our chat until he asked me do I mind going with him to Shell Garage which is like 2 mins away from my place," she said.
On their way to the garage, she said the driver changed his mind and decided that they drive to another garage but to her surprise, he also passed that garage, increased speed, and locked the doors.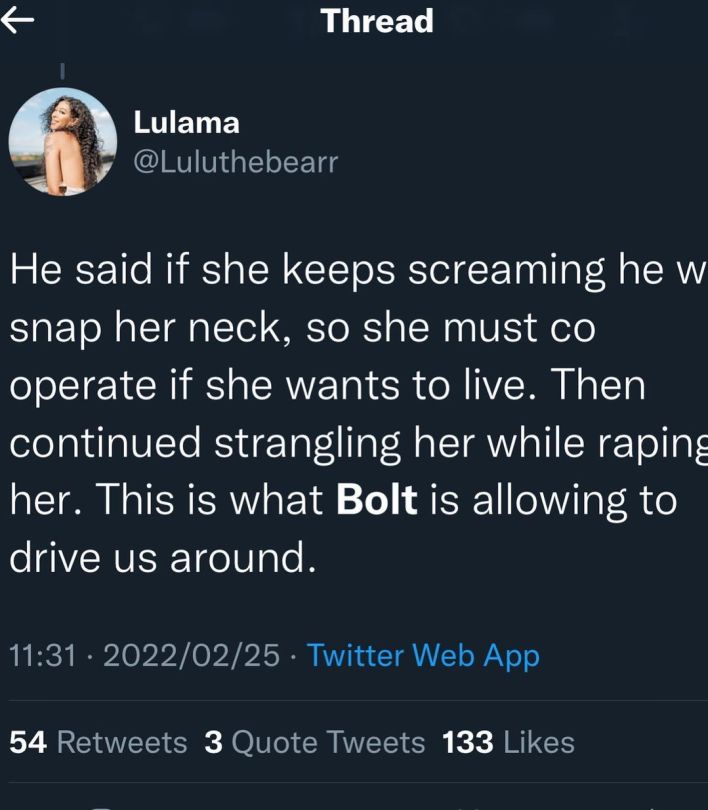 The lady said she started panicking and tried to text her boyfriend, but the driver took her phone. They then ended up at a dodgy open space where he parked the car and asked her to take off her clothes.
"We started arguing, then he asked me to take off my clothes and that's when he started touching me, I managed to fight him off and opened the door and ran into the bushes naked. He chased me and started beating me. We fought for almost 40 mins, he started strangling me and told me that he was gonna kill me and throw my body on the river if I start making noise.
"We went back to the car, and he started raping me. I had to surrender because it was a matter of life and death, he was strangling me so hard I could feel the air leave my body. I had to surrender," she narrated the incident.
She said after that, he took her home because she had promised that she won't report him.