Abdul Khoza (Nqobizitha Zulu) speaks on leaving The Wife
Abdul Khoza (Nqobizitha Zulu) speaks on leaving The Wife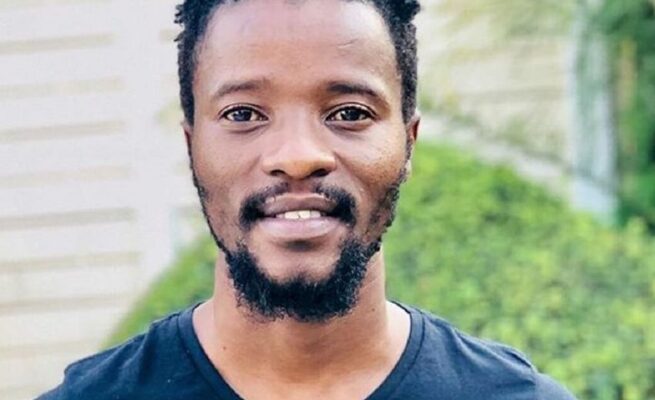 Award-winning actor Abdul Khoza's future remains uncertain as rumours continue to do the rounds that he will not be part of season 3 of the popular telenovela, The Wife.
Celebgossip has learnt that Abdul Khoza, who plays the part of Nqobizitha Zulu – for which he won the DStv Mzansi Viewers' Choice Award – has left the show.
In March, the talented actor took to his Instagram to share that he was exiting the show. He posted the following message:
"It's been an amazing journey with you all on #TheWifeShowmax.
Thank you to the entire cast and crew for embracing me to the fullest. I shall miss you all and wish you a greater journey ahead. You have inspired my career with this amazing show, ngiyabonga mina uNqobizitha Zulu lo, sengihembe. Heee heee!!
He later deleted it and posted a retraction hours later.
Last month, Showmax, the online channel that broadcasts the telenovela, announced that the entire cast from seasons 1 and 2, with the exception of Bonko Khoza, who plays the part of Mqhele Zulu, was busy with the filming of season 3. It remained mum on Abdul Khoza's return.
When approached for comment this week, the channel declined to comment on Khoza's rumoured exit.
Kamogelo Aphane, from Stained Glass TV, the production company for The Wife, said: "Abdul Khoza has not been replaced in season 3 of The Wife. We don't want to share any spoilers, so fans will have to wait and see what unfolds when The Wife returns in November."
The record-shattering original telenovela tells the story of eight Zulu brothers who make up a formidable crime family. It is inspired by the novel Naledi by former journalist and author Dudu Busani-Dube, and is set to return for its third and final season next month.
The reasons behind Khoza's rumoured departure are not yet clear, but it is said that he will be replaced.
The channel announced new additions to the show, which will be set in the North West.
They include seasoned actor Sello Motloung, Bongo Maffin's Stoan Seate, Ncebakazi Pilingane, Mo Setumo, Terrence Ngwila and 2022 SAFTA nominee Mathews Rantsoma.
Original cast members, including Khanyi Mbau, Mondli Makhoba, Zikhona Sodlaka, Sipho Ndlovu and Mbali Mavimbela (who plays the role of Hlomu Zulu), are also on set filming.