A-Reece as he turns 24 today – Here id what you didin't know about the rapper
A-Reece as he turns 24 today – Here id what you didin't know about the rapper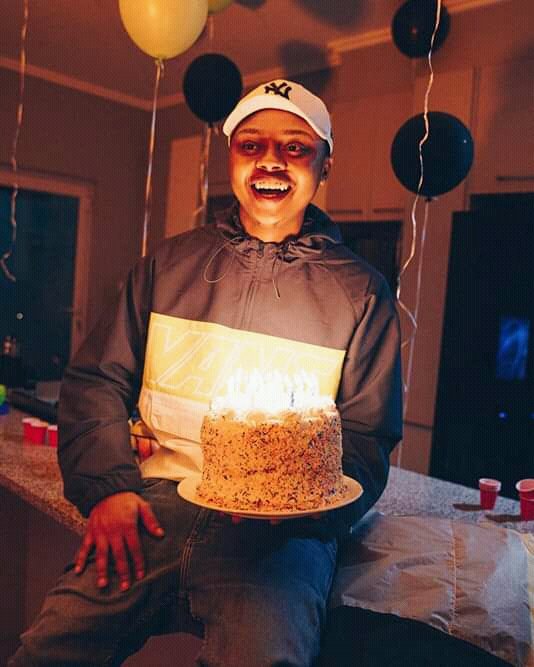 Rapper A-Reece is currently trending on Twitter as he turns 24-years old today
Many of his fans have taken to their TL to pen down beautiful messages to him.
See some of their tweets below:
#AReeceTurns24 I'm honored to be sharing a birthday with my favourite and best rapper in Africa
Happy Birthday king👊❤ pic.twitter.com/Zlb2smvaox

— MTM (@_mandlatheo) March 26, 2021
" they keep telling me 'we ain't fucking with you albums anymore', but when I perform these songs the people scream like Drew Barrymore "
💚❤#AReeceTurns24 pic.twitter.com/KxcIK5c5EL

— MADENZO (@Danzo_theboy) March 27, 2021
big 24 for the 🐐. happy birthday. @reece_youngking #AReeceTurns24 pic.twitter.com/M1jlMXpVC4

— Jay 🖤 (@JordanPariahV2) March 27, 2021
It's the yung king's birthday today🔥🐐💯happy birthday A-Reece🎈🙏#AReeceTurns24 pic.twitter.com/ratgiogtEN

— Follow Back Specialist😂 (@Tee_LA_Base17) March 27, 2021
Read some details about the star:
Lehlogonolo Ronald Mataboge known professionally as A-Reece who was born in March 27, 1997 is a South African rapper and songwriter, born and raised in Pretoria, Gauteng.
A-Reece was signed with Ambitiouz Entertainment in 2015. After disputes with management, he left to become an independent artist.
He is regarded as one of the best rappers in Africa also has a strong fanbase in his country.
He gained popularity in 2015 following the release of his single, "Couldn't", which featured the rapper Emtee.
A-Reece released his debut studio album, Paradise (2016), which produced the singles, "Couldn't" and "Mgani".
In 2017, A-Reece released his second album From Me to You & Only You, he then released musical video of Feelings with features Flvme his former friend.