'A journey of healing': DJ Zinhle on season three of reality show
'A journey of healing': DJ Zinhle on season three of reality show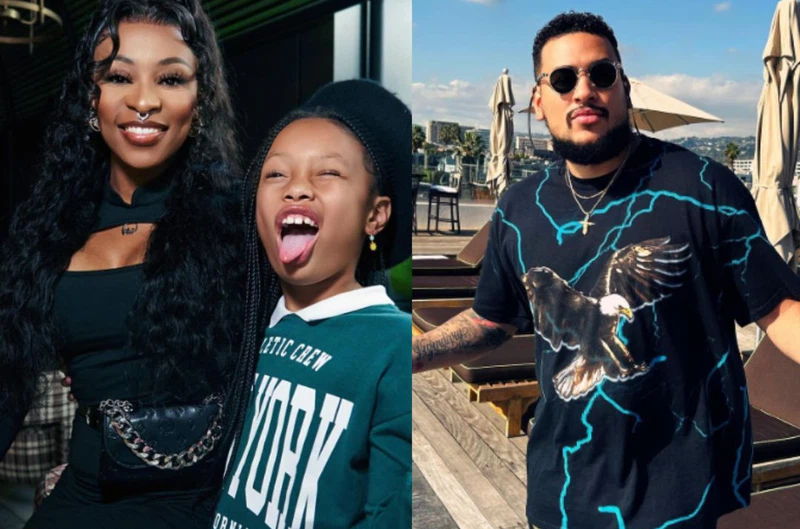 South African DJ Ntombezinhle Jiyane, popularly known as DJ Zinhle, announced the release date for season three of her reality show – here's what to expect this season.
DJ ZINHLE ON SEASON THREE OF REALITY SHOW
BET Africa's hit reality series DJ Zinhle: The Unexpected returns for a third season on Saturday 30 September. DJ Zinhle revealed that this season will be a journey of healing, following the death of her "baby daddy" – slain rapper Kiernan Jarryd Forbes, popularly known as AKA.
AKA and DJ Zinhle have a eight-year-old daughter named Kairo Forbes together. The rapper was shot dead outside of Wish Restaurant on Florida Road in Durban on 10 February.
"I'm truly excited to share this new chapter of my life with all of you through 'The Unexpected' Season 3 on BET. This season has been a journey of healing, growth, and new beginnings, and I couldn't be more grateful for the opportunity to let you into my world," she said according to a press release.
"We've got some incredible stories to tell, and I hope that my experiences can inspire and connect with all of you out there. Buckle up, it's going to be an unforgettable ride," she continued.
WHAT TO EXPECT FROM SEASON THREE
So, what can you expect from DJ Zinhle and her family this season? According to a press release, there's a new venture for the DJ and her daughter Kairo is taking centre stage as well as well as the loss of Kairo's father – slain rapper Kiernan Jarryd Forbes, popularly known as AKA.
The DJ grapples with the untimely loss of AKA, providing an intimate look into her process of healing. AKA's mom Lynn Forbes is also included in this season. In the trailer, she was seen talking about visiting the rapper's grave.
DJ Zinhle's recent acquisition of a fun house will be showcased. Viewers will have an inside look into her world of creativity and entrepreneurship. As she works closely with her family and friends, DJ Zinhle will share behind-the-scenes stories of their collaborative efforts and the joys of working together.
One of the focal points of season three is DJ Zinhle's daughter, Kairo, as she embraces her role as a big sister to Asante. Asante is the DJ Zinhle's second child, who she welcomed with musician and "husband" Murdah Bongz in 2021.
Take a look at the trailer…