7 teachers die, over 2000 pupils infected with COVID19 – Ramaphosa told to fire Angie Motshekga
7 teachers die, over 2000 pupils infected with COVID19 – Ramaphosa told to fire Angie Motshekga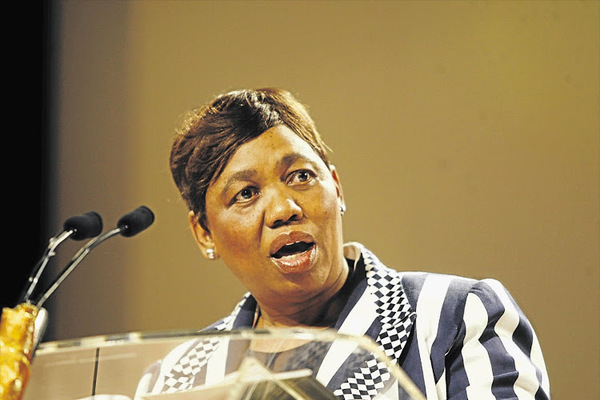 Eusa, nearby different associations, will hand over a notice to the administration requiring the prompt evacuation of Motshekga as clergyman, while a few court difficulties loom
It doesn't simply rain, yet pours for beset Education Minister Angie Motshekga, with the quantity of legal disputes against her and her area of expertise accumulating.
Mmusi Maimane, boss dissident of the One South Africa Movement (OSA), is set to challenge the choice of the reviving of schools in the Pretoria High Court in the not so distant future, while the Educators Union of South Africa (EUSA), just as the Equal Education Law Center, and Section27 all arranging to fight Motshekga in court to guarantee the wellbeing of understudies.
Following an underlying excusal by the Constitutional Court of Maimane's application to provoke government's arrangement to revive schools a week ago, Maimane will bring another application testing the reviving of schools and the choice for government to move from Level 4 to Level 3 of national lockdown guidelines. The issue is relied upon to be heard on Thursday.
On Tuesday, Eusa plans to walk from the US Embassy to the Union Buildings in Pretoria, in challenge Motshekga, who they guarantee is putting the lives of understudies in danger with the untimely opening of schools.
The association close by different associations will hand over an update to the administration requiring the prompt evacuation of Motshekga as pastor.
"In only three days of school reviving, we have seen more than 2,000 instances of students and instructors testing positive Covid-19 and an ensuing conclusion of in excess of 100 schools the nation over. To exacerbate the situation more than five instructors have as of now kicked the bucket from Covid-19," the association said.
"This is exactly the same criticalness that Eusa was attempting to caution DBE of. We are yet to see more diseases and passing in the coming week. This is totally overlooked as we are driven by degenerate and pompous government officials who organize tenders for PPE's and food nourishment over human life."
EUSA has likewise effectively lost an offer to prohibit the reviving of schools, after the Gauteng High Court in Pretoria struck their pressing application off the court move a week ago. They have affirmed they will keep on testing the division on issues identifying with the security of students.
While a few schools have continued classes following hiccups from the training office, instruction activists and a few schools are indicting Motshekga after she "back-followed" on a guarantee to reestablish the National Schools Nutrition Program (NSNP) to take care of 9,000,000 understudies from June.
The application got the Pretoria High Court by Equal Education and Section 27, looks to announce that all passing understudies, whether or not or not they had continued classes, must get an every day feast and that the clergyman and the commonplace MECs were in break of their sacred obligations by not giving it.
– The Citizen