6 killed and at least 30 injured in bus collision near Mossel Bay
6 killed and at least 30 injured in bus collision near Mossel Bay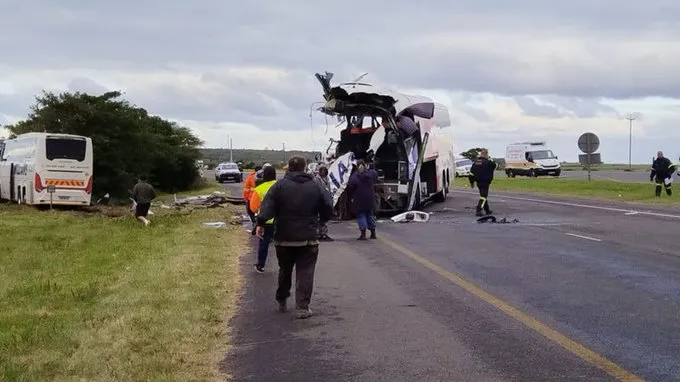 Six people were killed and at least 30 severely injured after two buses collided on the N2 between Mossel Bay and Voorbaai in the Western Cape on Saturday.
The Western Cape Mobility Department said one bus took a wrong turn into oncoming traffic.
This incident comes after a bus carrying church members killed five people and injured 48 on the N2 near Swellendam last month – making Saturday's incident the second major incident in a space of three weeks in the province.
MEC Ricardo Mackenzie said a team of experts was on the scene to determine the cause of the fatal crashes.
He said that he will not sit and watch while public transport users are added to the list of vulnerable road users.
"I would like to thank all emergency services involved in responding on the scene. My heartfelt condolences go out to the families who are dealing with the loss of their loved ones, and I wish a speedy recovery to those who are injured," Mackenzie added.