5th richest musician in SA – Here is Cassper Nyovest's Net Worth – See pics of his house and cars
5th richest musician in SA – Here is Cassper Nyovest's Net Worth – See pics of his house and cars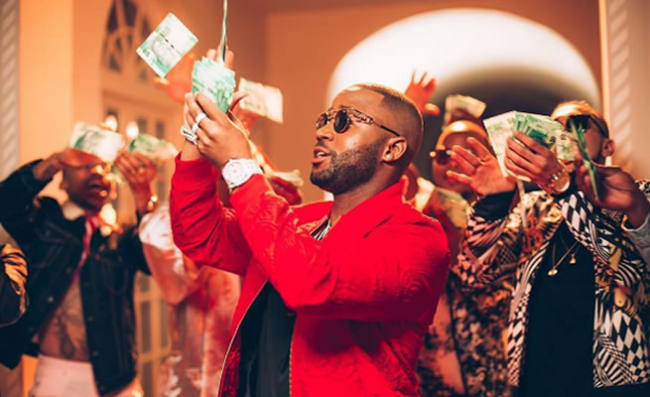 Cassper Nyovest is, without a doubt, one of the most successful rappers in South Africa with quite a desirable net worth.
Ever since he started his music career in the early 2010s, Cassper has dominated the charts, won awards, landed big deals, and ultimately accumulated a lot of wealth to become one of the richest rappers in Africa.
If you have been asking yourself exactly how much money Mufasa has, then read on to find out. As we assess Cassper Nyovest's net worth, we will also take a look at his fabulous life, music, properties, and businesses that contribute to his massive wealth.
What is Cassper Nyovest's net worth?
All his assets, ventures in music and business, as well as his lucrative endorsements, bring Cassper Nyovest's net worth to around $8 Million, making him one of the top five richest musicians in South Africa.
Cassper Nyovest's net worth affords him the luxuries of his desires and he is most definitely living the life of your dream.
Cassper Nyovest's music career
Refiloe Maele Phoolo, a.k.a Cassper Nyovest, began his music career less than a decade ago and has been able to dominate the industry and gather a huge fan base with his great hits.
After a few years of working with Impact Sounds, Cassper broke away and decided to start his own record label called Family Tree Records. In 2014, under Family Tree Records, he released his debut album 'Tsholofelo' which brought him instant fame.
In 2015, he held one of the most successful concerts in the country, which was dubbed as the 'Fill It Up concert,' and he has never looked back since then.
Currently, Cassper has five albums and several singles to his name, all of which were well-received.
Throughout the course of his music career, Cassper has collaborated with some big names in South Africa and Africa, including Black Thought, Casey Veggies, and Talib Kweli.
On top of the money he has earned through his tracks, Cassper has also made big money from the awards he has received from Channel O Music Video Awards, MTV Africa Music Awards, Metro FM Awards, and WatsUp TV Africa Music Video Awards.
His work as a musician has contributed greatly to Cassper Nyovest's net worth.
Cassper Nyovest's endorsements
Owing to his fame and popularity, Cassper Nyovest is one of the most sought-after names in South Africa by multi-million dollar corporates and brands.
Some of the big brands that Cassper has worked with over the years include:
Coca Cola
Samsung
MTN
Circo Vodka
Shoprite
KFC SA
Nike SA
His association with these brands has earned him big bucks and contributed to Cassper Nyovest's net worth.
Cassper's businesses
Besides music, Cassper Nyovest's net worth has also been built by his businesses.
He owns one of the biggest music labels in the country- Family Tree Records, and a sneaker company- Root of Fame.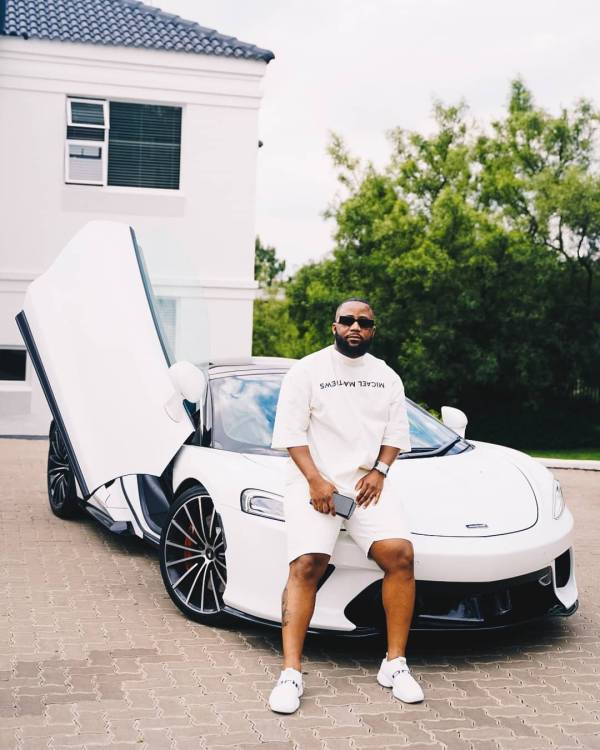 On his 31st birthday, Cassper launched his latest business venture- a premium tequila beverage called Billiato, further adding to his enviable net worth.
Cassper Nyovest's cars
Cassper Nyovest's net worth enables him to afford expensive cars that are fit for royalty.
Some of the luxurious vehicles that Cassper has in his garage include:
A Mercedes-Benz V-class
BMW 4281
Mercedes-Benz microbus
Bentley GT Continental
Rolls Royce
In December 2021, Mufasa added a McLaren Gt to his collection. He flaunted the latest expensive car in his collection, saying that he was the second person to own the car in the entire country.
Most recently, the rapper shocked his fans yet again when he flaunted a Ferrari on his Instagram account.
Although it isn't verified whether this sleek machine belongs to him or not, we wouldn't be surprised to learn that it's his given his total net worth.
Cassper Nyovest's house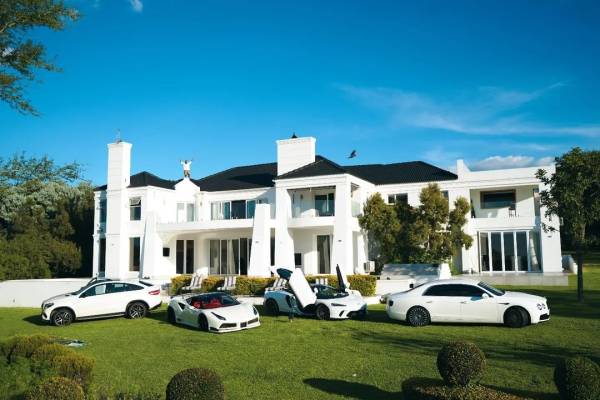 Along with driving like royalty, Cassper also lives like royalty. In 2017, he unveiled his mansion located in Kyalami, which allegedly cost over R10 million! Of course, this is amount is a tiny fraction of Cassper Nyovest's net worth but it's still more than what most of us have in our banks.
Some of the luxurious features in this expensive house include four garages, a cigar lounge, a studio, and plenty of rooms for his family members.
In one of his Instagram posts, Cassper Nyovest is on top of his mansion onlooking at some of his best cars, with the caption: "My life was never eazy!!!!"
What fascinated you the most about Cassper's property and what fraction of Cassper Nyovest's net worth is your total net worth? Let us know in the comments.