VUSI NOVA FINALLY SETS THE RECORD STRAIGHT
VUSI NOVA FINALLY SETS THE RECORD STRAIGHT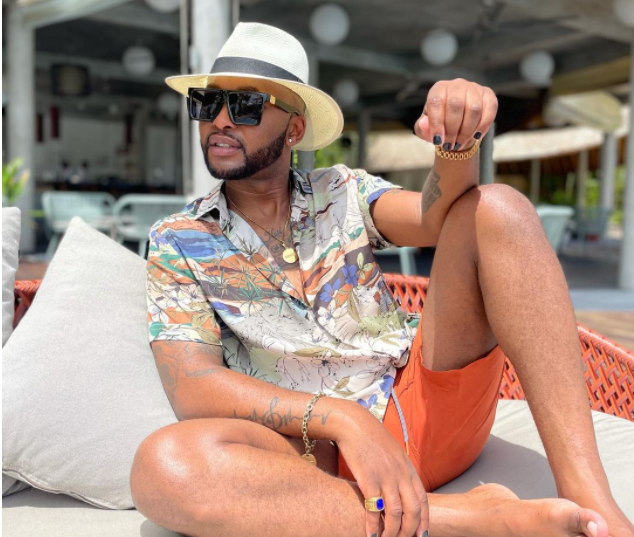 Award-winning musician Vusi Nova has responded to allegations that Muthaland Entertainment boss Lance Stehr "gives his artists drugs so that they don't think straight. Vusi is one of the artists signed under Muthaland Entertainment.
Vusi took to Instagram to set the record straight following the allegations made on the last weekend's episode of Finding Bongani Fassie.
On the show, Bongani accused Lance of introducing him to drugs, Brenda Fassie's friend also added that the music producer gives children drugs so that they don't think straight.
.
She said: "He is the drug master. He feeds the children drugs so that they don't think straight."
Rubbishing these claims, Vusi said he has known Lance for a very long time and he has never seen him doing drugs or giving them to anyone.
In the video, Vusi says: "Really? He gives drugs to his artists so that they aren't able to think for themselves? So I have Known Lance for eight years, I have never seen Lance doing drugs, I have never seen Lance giving any artist drugs, he certainly never given me drugs. The only drug he has given me is Grandpa.
"For me, such allegations are very damaging, not only to Lance as an individual but to Muthaland as a company and us iartists zakhona (its artists) because apparently we are being given drugs like we so stupid that we just allow this man to feed us drugs so that we aren't able to think for ourselves."
Vusi made it clear that when he was using drugs he was not at Muthaland at the time, he said when he told Lance about his previous use of drugs Lance was very supportive.
"I just wanna put it out there first, I do not do drugs, I used to at some point in my life but I spoke out about this and the reason I spoke out about it was because I wanted to help the next person who was struggling with drugs and by the way in that time of my life, Lance wasn't a part of my life then so obviously when I started working with them I told them about my past issues with drugs and Lance was extremely supportive when it came to that."
He said the Lance that he knows would not distribute drugs to his artist. The Andisemhle hit-maker also asked his followers if they believe that the allegations are true.
Here are few reactions from his followers.
dotntombela said where there is smoke there is fire: "Uyazi ngiyakuthanda angithi (you know I love you right?) ur my fav artist in the whole world but in this instance, ur truth is ur truth and Bongani's truth is his so u can't invalidate his truth bcoz u weren't there. It doesn't mean it didn't happen to him. What I'm saying is Ayinuki ingoswanga (where there's smoke, there's fire). Love u yeva"
official_kabelo responded: "I worked at Muthaland for some time. I have never seen any of the artists or Lance doing drugs. I've been to so many gigs/tours with them and sure I would've picked it up if they were dealing."