5 things you need to know about Twitter troll, Chris Excel who is accused of causing SA celebs commit suicides
5 things you need to know about Twitter troll, Chris Excel who is accused of causing SA celebs commit suicides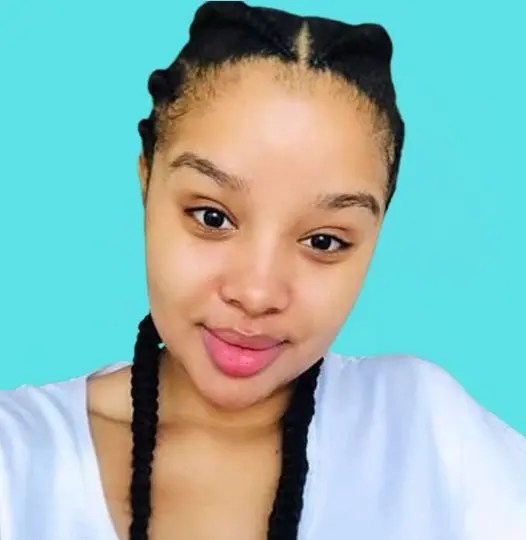 If there's one Twitter troll we know is showing the timeline flames right now, it's Chris Excel. The notorious personality is known for trending over his scathing and often cruel clapbacks. But apart from that, very little is known about the Twitter troll's actual identity.
Here's what we have discovered about the enigmatic social media star.
Chris Excel is the 'President of Black Twitter'
According to the unofficial official Twitter awards, Chris Excel was voted president of Black Twitter by South African tweeps in 2021.
In his "acceptance speech", the influencer – who uses the handle @ChrisExcel102 – thanked his followers for the vote of confidence. He also promised to "stand up" for ordinary tweeps, "regardless" of their Twitter following.
One tweep said of Chris Excel: "As your people are proud of you Chris Excel, you are the voice to the voiceless. You speak what would have been on our minds all the time".
Fellow South African..

In evening..I come here before you as humble & Honourd.. I would like to thank each everyone who Voted me as your new leader…

I would like thank & give a massive respect to to our Former president @UmalambaneZN who led with dignity.. #SOBTA pic.twitter.com/gyylUnHsEW

— ChrisExcel (@ChrisExcel102) January 6, 2021
He is a self-confessed catfish
According to Chris Excel's Twitter biography, he is the "only legal catfish" in Mzansi.
Chris Excel does not use his real name nor does he use a real photo on his Twitter account. If you're wondering who the woman in his profile picture is, it's influencer and student Bianca Coster. The UJ student claims she is aware that Chris Excel is using her picture in his Twitter profile, but that she has tried "unsuccessfully" to report him to the site's authorities.
Bianca said in a Instagram Q& A: "Honestly, I just ignore it now. In the beginning, it really upset me because a lot of people were asking about it and genuinely thought it was me.
"I've tried to report the account countless times to no avail. So I'm going to let bygones be bygones".
Chris Excel loves a good celeb feud
Chris Excel has gone up against the biggest celebs in Mzansi including Bonang, Pearl Thusi, Cassper Nyovest and AKA.
Most recently he got into a Twitter spat with One South Africa Movement leader Mmusi Maimane and even dragged US singer Ari Lennox over her comments about MacG.
Not Chris Excel making sure that Ari Lennox deletes her tweets 🤭🤭🤭… it's only a matter of time she deactivates her account or block him!

Azishe bazalwane👇👇👇👇 pic.twitter.com/dKKlVM5EHA

— 🔥🇿🇦Nzimangwenya Gqoboka🇿🇦🔥 (@Am_Nzimangwenya) January 22, 2022
Influential and in demand
There's no denying that Chris Excel is one of South Africa's biggest and most influential Twitter personalities.
Even MacG is a fan, and wants the Twitter star to appear on his Podcast & Chill show.
One of the greatest accomplishments ever this year coming from MacG#PodcastAndChill Chris Excel #macg pic.twitter.com/tyd7a8q93G

— 🅿️ X̶a̶v̶i̶e̶r̶ ✞ (@RealXavier011) January 24, 2022
Always facing constant criticism
With "fame", comes criticism, and whilst Chris Excel stands for the "underdog", he's also considered a cyberbully.
Chris was recently admonished for "contributing" to the social media onslaught which allegedly led veteran actor Patrick Shai to take his own life
This after the tweep slammed the late actor for essentially "clout chasing" and "being broke" after he challenged rapper Cassper Nyovest to a boxing match.
Bab' Patrick Shai should've asked money nicely to Cassper Nyovest

We understand it's January and he's no longer getting Gigs

Such a legend to Destroy his legacy he build all these years because of hunger..

— ChrisExcel (@ChrisExcel102) January 17, 2022