3 Memorable Moments In Honour of Muvhango actor Dingaan Mokebe aka James's Birthday
3 Memorable Moments In Honour of Muvhango actor Dingaan Mokebe aka James's Birthday
Dingaan Mokebe, actor, singer, voice artist and television presenter famous as James Motsamai in Muvhango turns 43 today.
Dingaan Mokebe starring as the loud and showy yuppie investment broker James Motsamai in the soap opera Muvhango, endeared him to his fans. He joined the cast of Muvhango in 2003.
He replaced both Duncan Senye and Vuyelwa Booi, as the single host of the consumer rights show Speak Out. He took over in 2013 starting with Season 6 and continued hosting for three seasons, until 2016.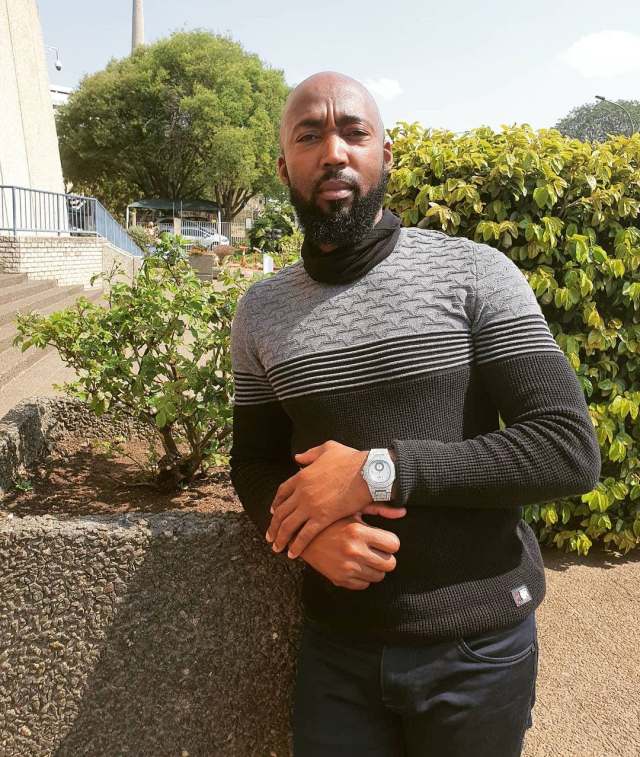 As he celebrates his 43rd birthday, let's understand how Dingaan Mokebe made news in recent times.
When he changed his name officially to James Motsamai
After being known as Muvhango's James Motsamai for over 16 years, actor Dingaan Mokebe officially changed his name to James Motsamai.
"Before I was James, I was a nobody and after 16-years of being James in Muvhango, I decided to honor the guy who made my life awesome by becoming him."
"Having the whole Southern African Development Community know me as James for the past 16-years has changed my life in many different ways. I feel like I am James, not Dingaan I can relate to James more you know. People call me James and I had to stop fighting it and accept my destiny." said Dingaan Mokebe when quizzed about this move.
When a woman claimed he punched her during road rage incident
Dingaan Mokebe was arrested at his Alberton, Joburg south home, and was told to appear in the Booysens magistrate's court, after a road rage incident.
According to police statements, Muvhango's James Motsamai said he was driving his white BMW on Xavier Road when the woman Chaan Botha cut into his lane without indicating.
Mokebe claimed Botha verbally abused him calling him a "f***ng k****r". She then climbed out of her vehicle and smacked the left side of his cheek and he didn't fight back," claims the official statement from Dingaan Mokebe.
Chaan Botha
When he gave dating advice on Instagram
Actor Dingaan Mokebe, aka James Motsamai, cautioned women against playing hard to get as they might live to regret it. The Muvhango actor shared his wisdom and dating advice in a video he shared on Instagram where asked the question – Why men and women never go for who they want?
"Ladies, have you ever played hard to get knowing very well that you want this guy but you played hard to get? And then when he was no longer interested and was with somebody else, that's when you wanted him but he was no longer available? – Said the Muvhango actor in the video.